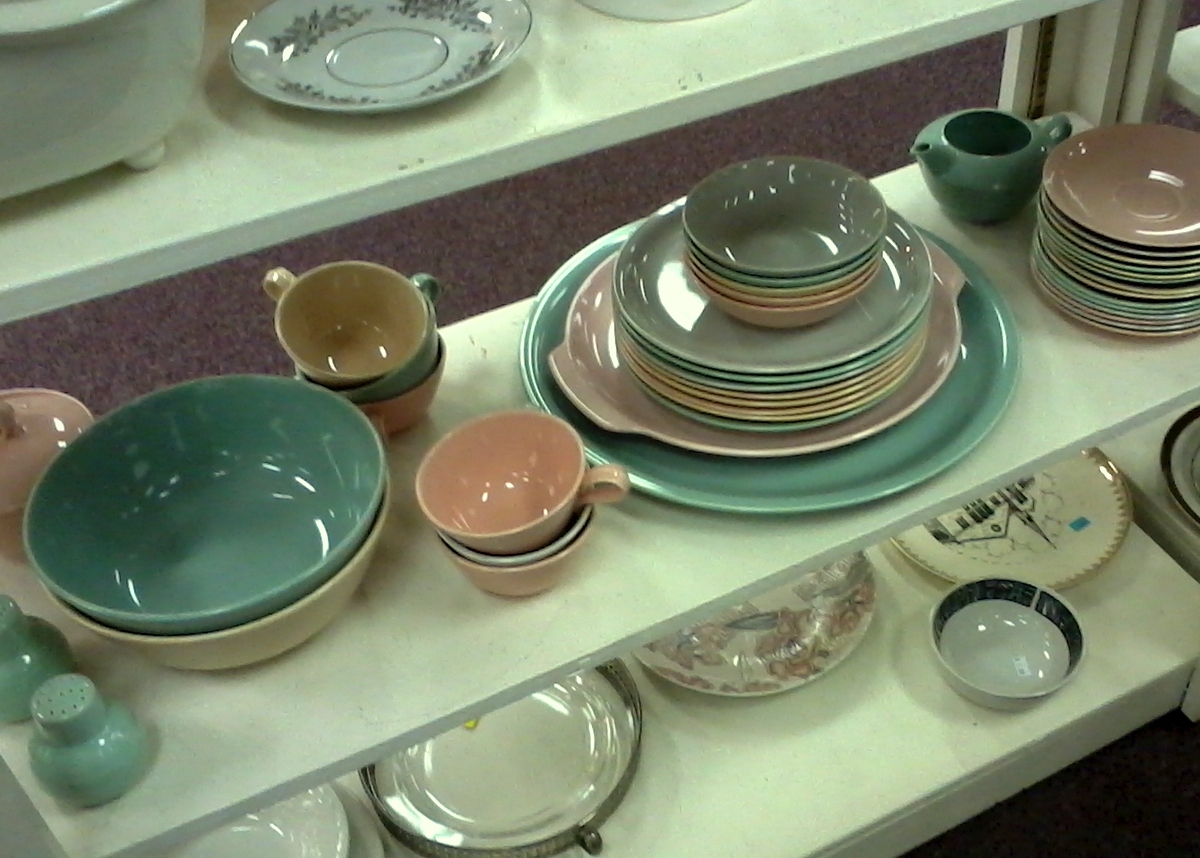 I enjoy using my vintage dinnerware, and with some care, it will last for many years. I have strong views about how to keep your dishes looking good over time.
Vintage Dinnerware Care Tips
Wash by hand, not in the dishwasher, to avoid "dishwasher haze"
Use good dish soap, without lemon
Use a bamboo or wood draining rack, or a cloth drip pad, to drain dishes after rinsing
Store with minimal stacking, to avoid chipping
Place a pad or a paper towel between pieces like plates and bowls that must be stacked
These tips apply to all types of wares, whether they are made of bone china, porcelain, stoneware, glassware or even Pyrex bakeware.
I avoid the dishwasher because the process micro-abrades the surfaces. Your dishes will lose their shine over time. They can still be used, but they won't look their best.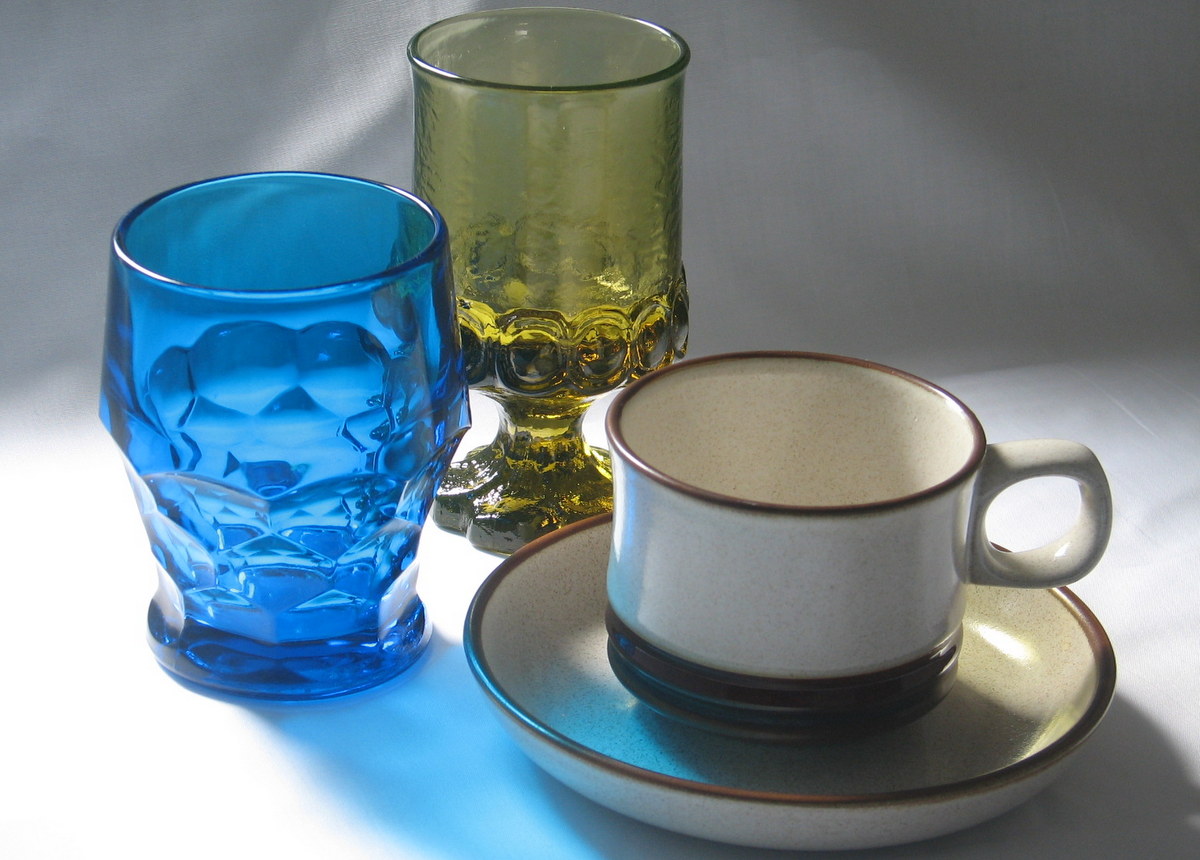 When it comes to stoneware and any other ceramic pieces that have unglazed bottoms or rims, I also recommend avoiding the dishwasher, or even soaking in a sink full of water. When water works its way into the ceramic substrate behind the glaze, and will cause damage. I've seen dishes, mugs and bakeware that are in bad condition due to this issue.
If a piece needs soaking on the inside, put water and dish soap in it, and let it sit on your dry kitchen counter for a while.
Avoid these, too:
Cutting on the surface of the dishes. Utensils leave scratches and marks over time. Slice foods on a cutting board before serving, or choose a menu of foods that do not need to be cut.
Cleaning with products that include acidic ingredients like lemon will degrade any metallic rims (platinum or gold).
Microwaving foods in dinnerware that is not made for this process. When the sparks fly, you will know why. This includes any ware with metallic rims. Some older dinnerware lines were designed before the widespread use of microwaves, and will get dangerously hot. Serve pre-heated hot foods in these dishes after heating in another vessel.
I enjoy using and handling my vintage dishes, and that includes washing by hand, as much as using them in a table setting, or just for serving a snack.
When I'm shopping for vintage dinnerware, I'm picky. I want pieces that are in perfect condition, with no chips, cracks, crazing or utensil marks.
Proper care will go a long way to keeping those dishes in great condition for many years to come.