Grandma's vintage Christmas platter can do extra duty as holiday décor, if you don't need to use it to serve your special dinner.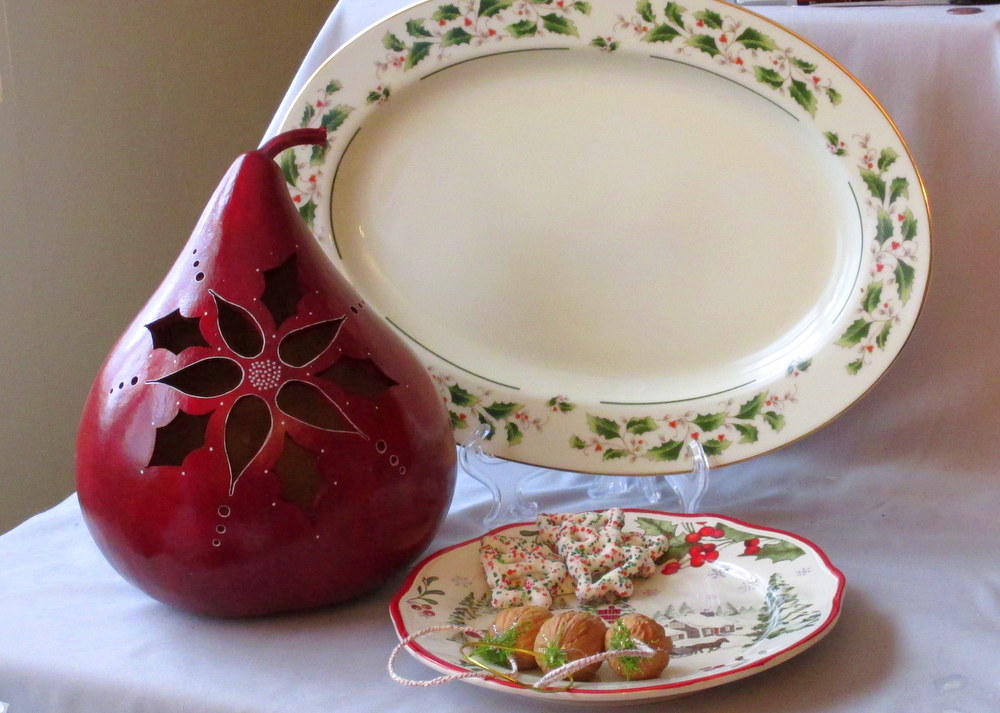 This platter by Fine China of Japan (circa 1980s) can be the basis for a centerpiece using natural elements, like greenery, ornaments made from walnuts, and frosted tree pretzels.
The platter pattern (so far unnamed) is similar to Holly Holiday and Holly Yuletide, by the same maker. The salad plate is from the Heritage Collection by Better Homes and Gardens. Perhaps a future vintage classic?
The painted gourd luminary was handmade by an Etsy seller, Create By Color. The crocheted snowflakes are by Whispering Dreams.
We have easy access to holly, pine cones and pine boughs, between our property and local florists. I have my own stash of ribbons and other bits to use to adorn this at the last minute.
This platter can also mix with my vintage holiday glassware, like salad bowls in the Ponderosa Pine pattern by Tiara, or mugs in the Snowtime and Through the Woods patterns by Arcoroc.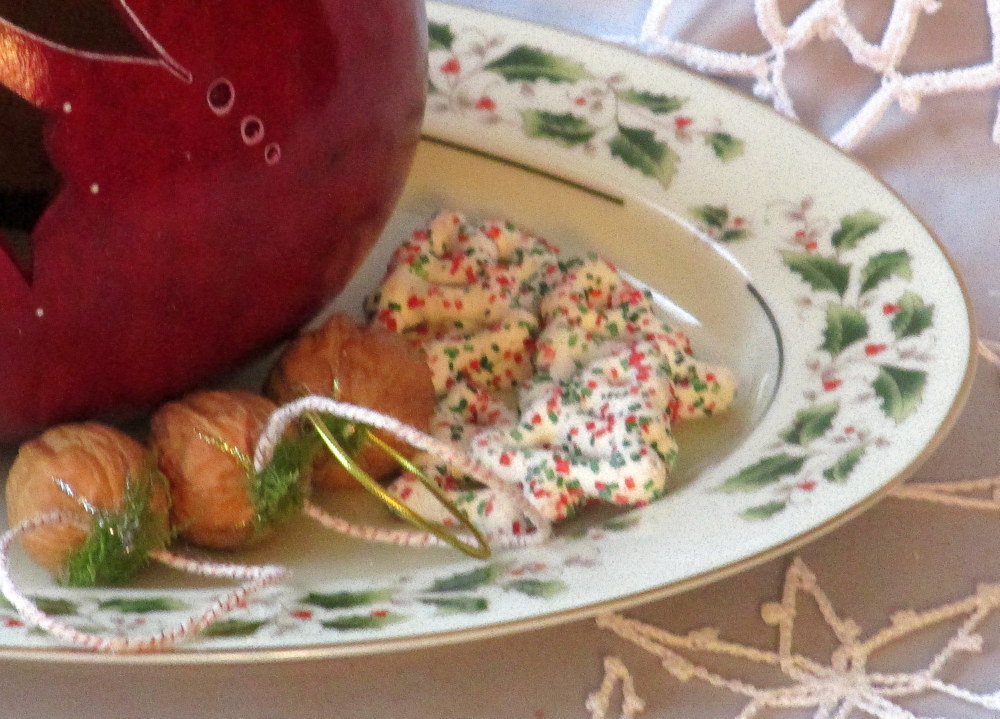 I won't be using these pieces to serve food this holiday season, but it will be fun to bring them out, and see what kind of a unique centerpiece I can create using some vintage favorites, with a good movie like White Christmas playing in the background.




by