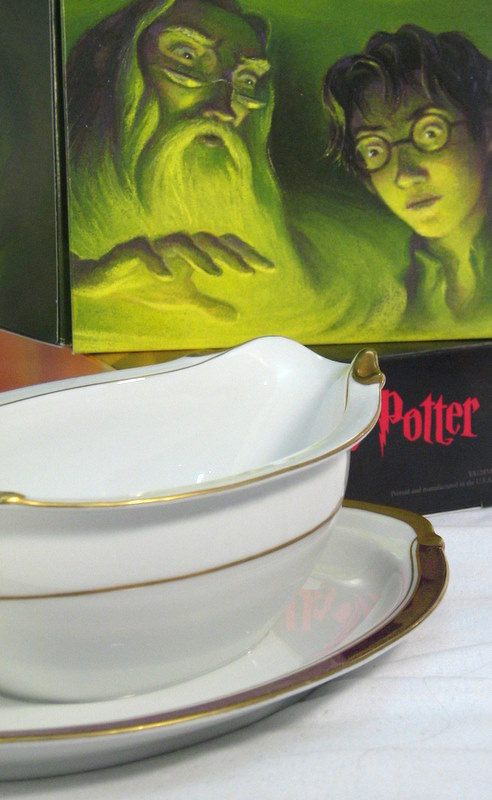 Fall is a great time for a Harry Potter party! This is a popular theme, with so many ways to express your creativity in dinnerware and dress. Halloween ties right in with the magical world as well.
You can dress your table with the colors of the Hogwarts school houses (one or several) as one way to create your Potter party tablescape.
Gryffindor uses scarlet and gold
Ravenclaw uses blue and bronze
Hufflepuff uses yellow and black
Slytherin uses green and silver
Dinnerware sets, glassware and flatware pieces in these colors are widely available, and you may have some china in your cabinets that could come out for such a party.
Plates and glasses in one color, and flatware in the metallic colors would be one place to start. Black dinnerware is pretty easy to find, for Hufflepuff, or in general. The canary yellow can come from glasses or plates.
Of course, if your theme is Dumbledore's Army (appears in Book 5, Harry Potter and the Order of the Phoenix), you could leave out the Slytherins.
Perhaps the magical creatures and house mascots would be more interesting for your event:
Gryffindor has the lion
Ravenclaw has the eagle
Hufflepuff has the badger
Slytherin has the snake
Owls, dragons, toads, cats, unicorns and centaurs (half man, half horse) also figure into Potterworld. And...I almost forgot to mention the ghosts!
Then there are magic wands, cauldrons, and anything to do with a castle, that can be used to add something special to your tablescape.
Maximize your existing dinnerware set
If you want to create a fanciful table setting, using mostly dishes, glassware and other items you already have, try these ideas
Use ornate dinnerware, especially pieces with gold rims and trims
Try dark color dinnerware as well, especially black, dark blue, brown or the rich colors of night
Look for pewter pieces, used at every Hogwart's feast, or other heavy and chunky shapes in glassware, flatware and dinnerware
Add just a few inexpensive pieces, such as napkins or small party favors in the colors you need. Or, toss a bit of glitter strewn across a tablecloth. Touches like these will help convey a magical tone to your party
A Harry Potter party can be as much fun to create as to attend, and you might discover your own special magic as you let your table setting ideas run free. Using new, or new to you, dinnerware and accessories might just start a new fall tradition at your house.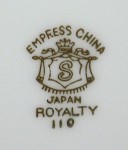 About the photo: China gravy boat in the Royalty pattern by Empress (Japan). This piece is ornate with lots of gold, and a detailed maroon band.




by