Iridescent carnival glass is made by applying a finish while the pressed glass is still hot, then firing it one more time to bring out a rainbow of colors.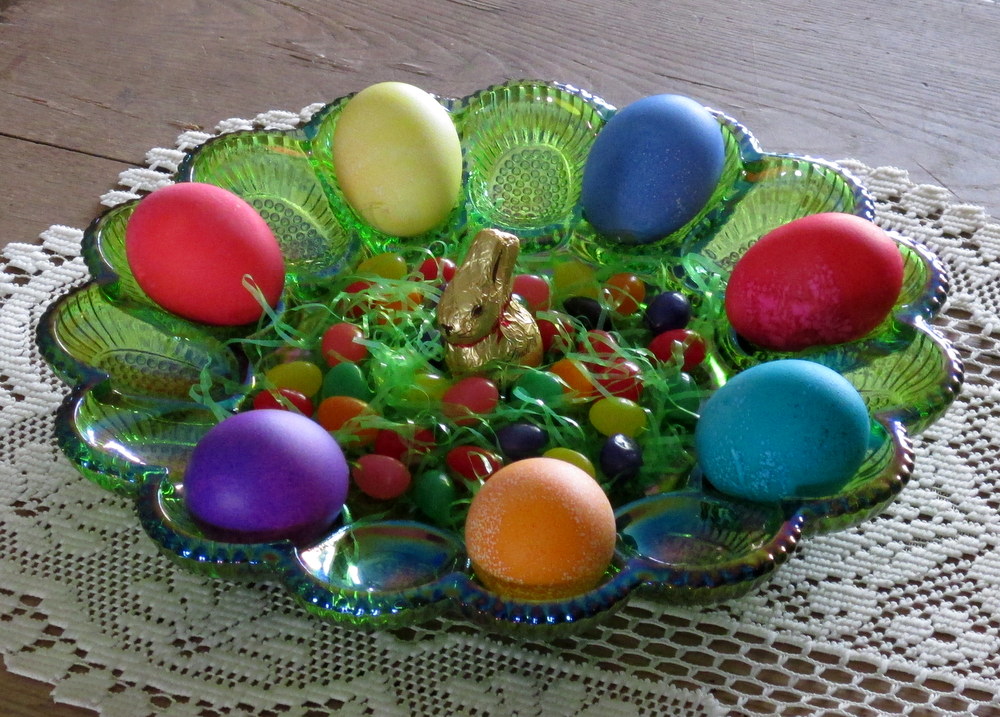 I'm using my vintage Indiana Glass deviled egg plate, in the Hobnail pattern in green. It is a beautiful piece, and inspirational for an Easter table display.
This dish has the colorful, carnival finish, though this piece is a 1970s version of the older glassware given away at carnivals, where the name stuck (even if most of the glass was bought by admirers to brighten their homes inexpensively).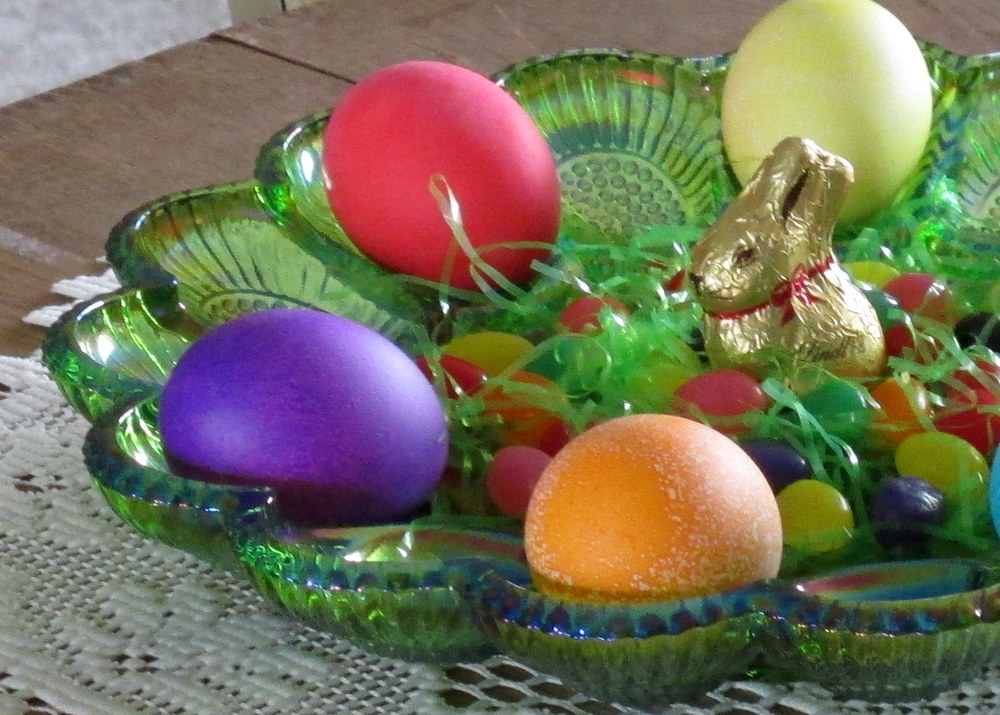 I used a classic set of egg color tablets, and classic jelly beans, to coordinate with my plate. Those eggs may end up deviled, or may just go into some tuna salad sandwich spread. The jelly beans will be easy to dispatch.
Now that I know where I put my plate, it would be nice to use it more, for any special Sunday dinner, or special event, like Mother's Day or birthdays.
Using this plate would make any ordinary dinner special.
There are wells around the rim to hold 15 eggs. Deviled eggs are the most likely. I would also use it for beet-pickled whole eggs, too. As for the center, there are all kinds of treats that could go into that spot. Celery sticks and sweet pickles come to mind.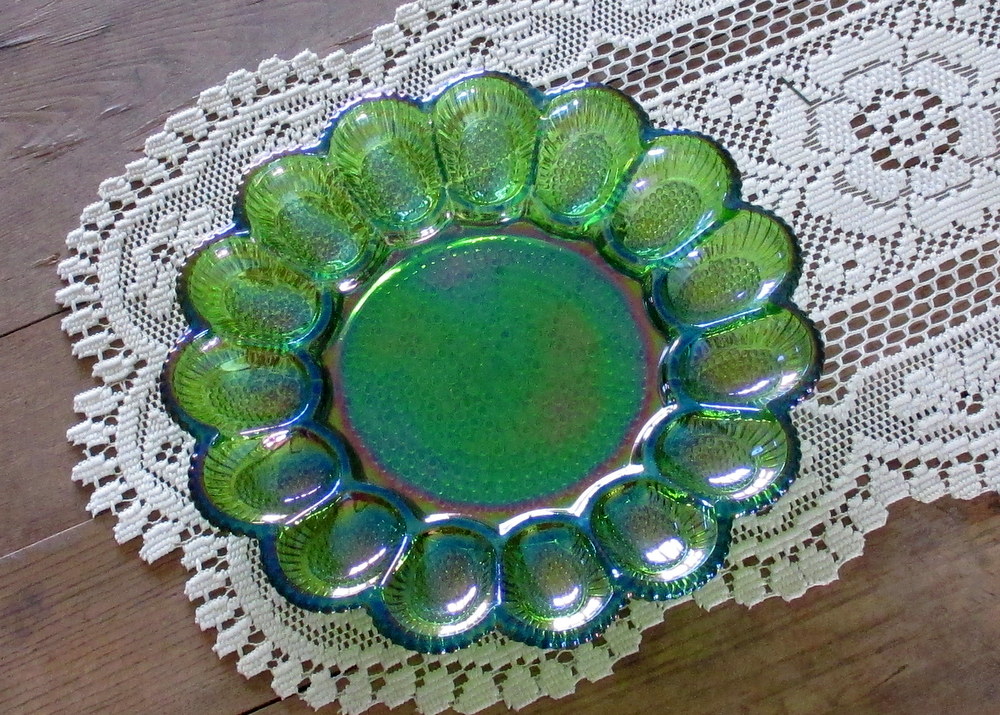 You can find the clear version of this egg plate fairly often in secondary marketplaces. Sometimes you may see the amber version. The red or green are uncommon, but out there if you look in enough places.
This plate is the kind of thing I have on my permanent shopping list. Desirable for entertaining at any holiday or special event. One is enough to serve a small dinner for a few guests. More to hold enough eggs for a crowd.




by