The cake is eaten, the dishes washed. It was a lovely birthday cake, and delicious, too.
I asked the bakery to use the motif and colors of the dinnerware as inspiration for the cake, and they did a wonderful job (thanks, Adam's Cake Shop!).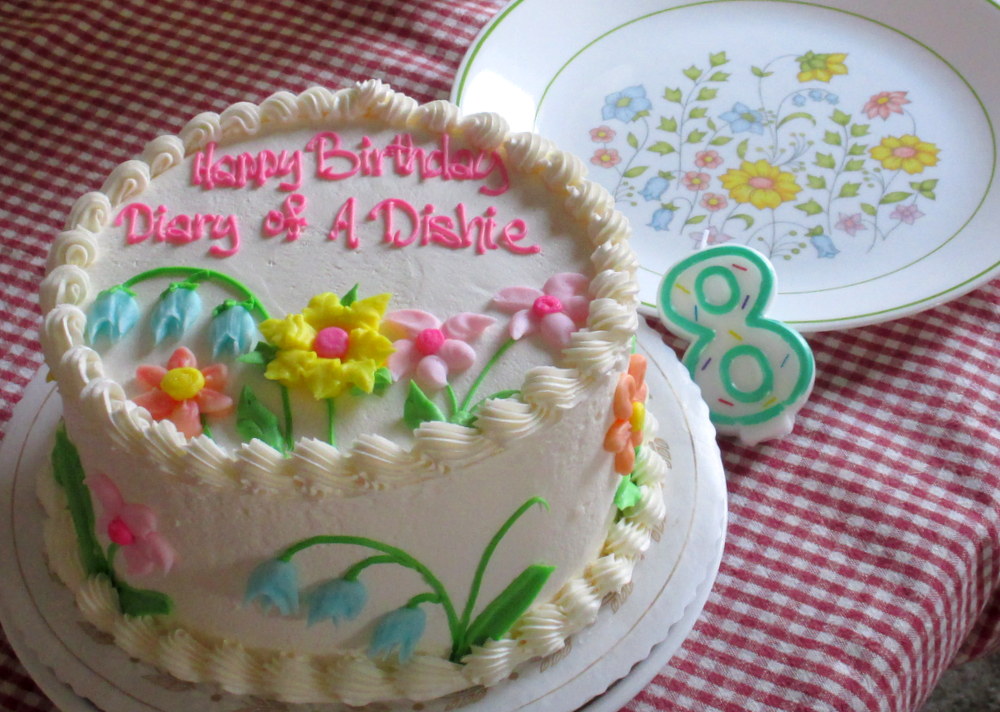 The plate is from the Meadow pattern by Corelle, which I've written about several times before. It's just the right note right now, for the coming spring season, with its pretty soft colors.
The ware was made for about 10 years, from the 1970s into the 1980s.
As far as I can tell, this Meadow pattern has not been reissued, so my hunt continues in secondary marketplaces for the additional pieces I want to use.
I have some salad plates packed away, if I can remember which box they are in.
It is cute to use a dish as the basis for party decorating, including the cake. If this was for Mom or Grandma, their china pattern might inspire the theme, such as roses. Or, her favorite garden flower.
For Dad, there are dinnerware patterns that feature nautical themes, or animals, that he might enjoy.
For a child, the colors of Frozen might charm a little princess, or Lego colors for a young man.
There are all kinds of ideas to use, when planning a special birthday party. There is another birthday party post from a few years ago, featuring another of my favorite dinnerware patterns.
So, happy birthday, dish blog! For the coming year, I'm reviewing the permanent shopping list, to see what I want to find in my travels through vintage stores and secondhand markets.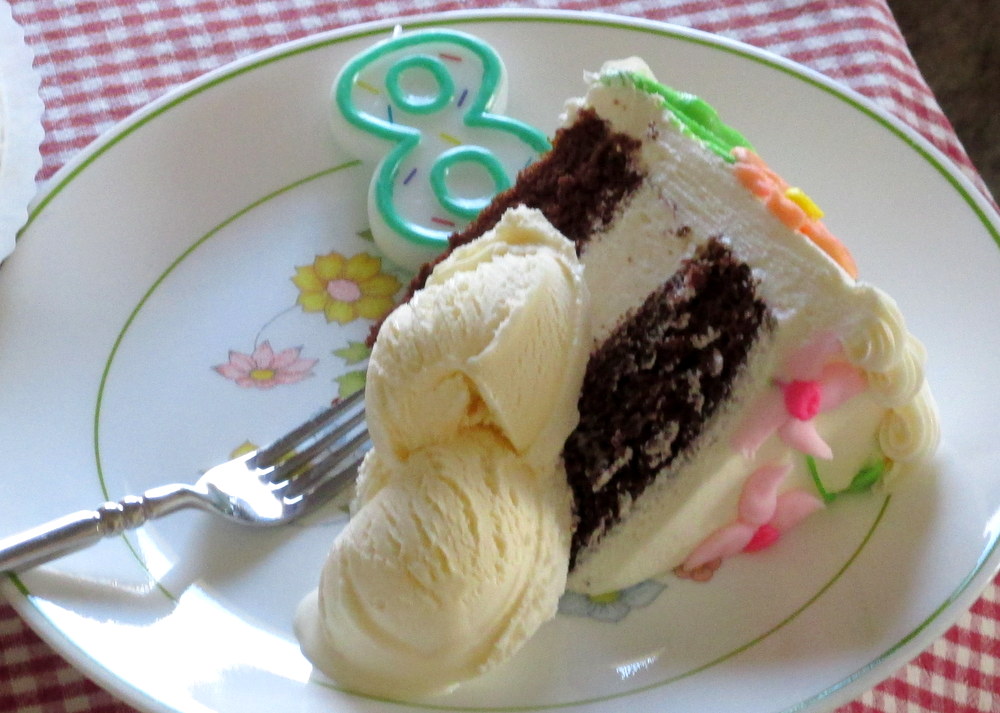 by