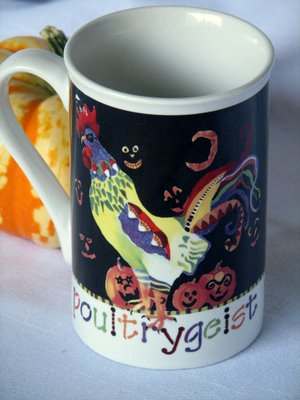 Dare I say it...tricks to serve your treats for Halloween!
Halloween is here, and it's time to get out the china and dinnerware with motifs that feature spooks, spiders, ghosts, goblins and other spooky creatures.
Some tea from the cauldron will go great in a mug like my favorite Poultrygeist scary rooster mug.
There is a surprising variety of dishes, china and dinnerware available that features popular Halloween motifs.
And the number of animated candy bowls that make noise, or even grab little hands, expands every year as well.
Even ordinary dinnerware can be used for your Halloween party tableware.
Serve spooky cupcakes on pedestal cake stands and cake plates
Use buffet plates for your party foods and Halloween pizza buffet
Let the big bowls serve popcorn, popcorn balls, Chex mix and other crunchy treats
You can be as creative with your table setting ideas (whether a sit-down dinner or buffet gathering) as you are with the costumes for yourself and your family.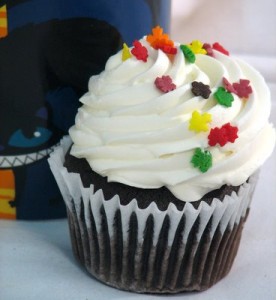 Enjoy your ghoulish dinnerware today, and start adding to your collection for next year with the after-Halloween sales.




by