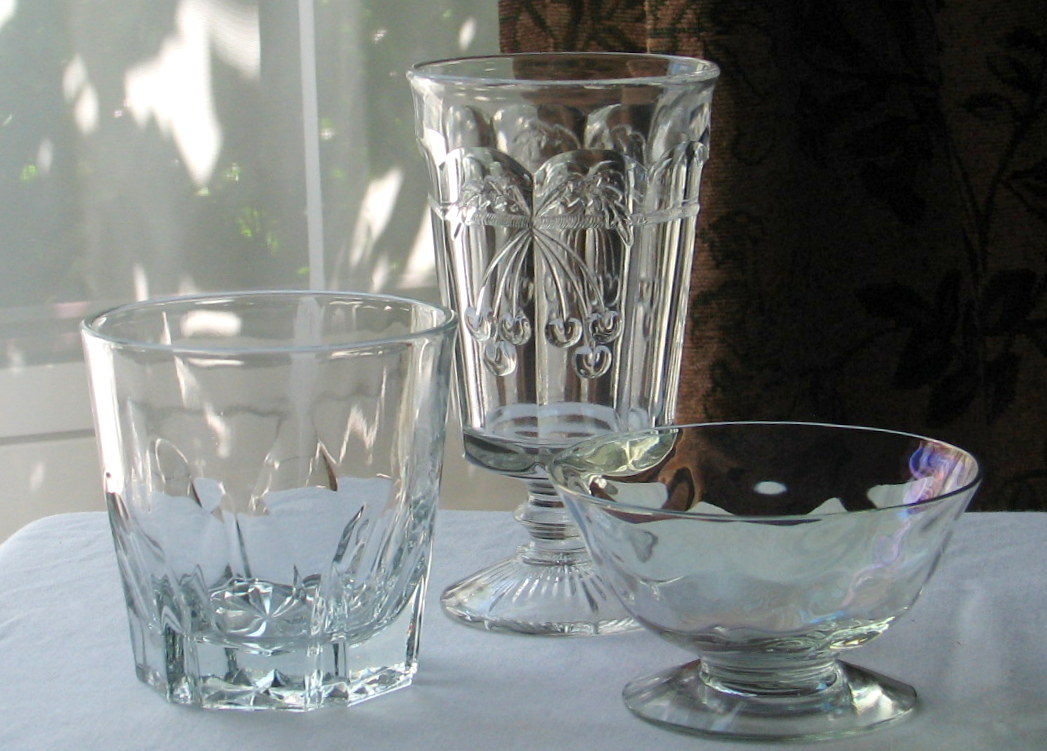 Clear glassware goes with many table settings, kinda like white dinnerware. The shapes and motifs also come into play, as does the quality of the glass. Some patterns are elegant, some are casual, and you'll want to harmonize your glassware choices with your overall theme.
In addition, the beverage menu comes into play.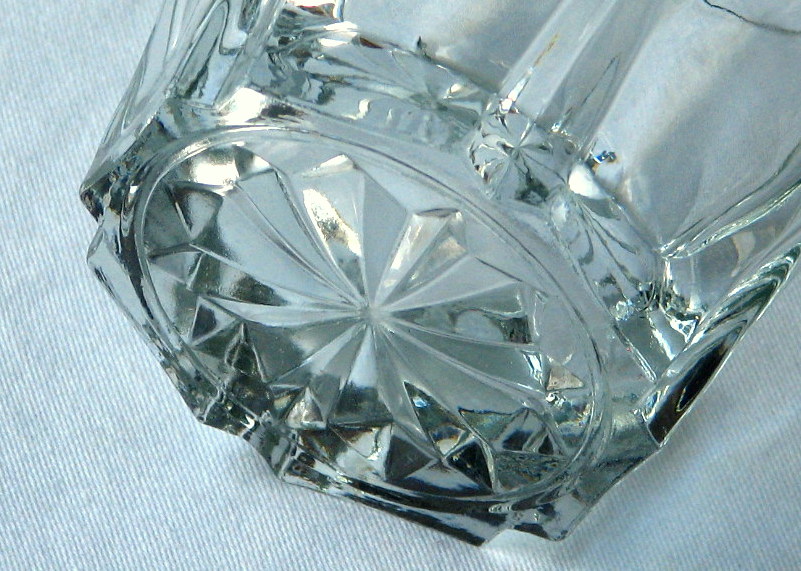 Goblets in various sizes are designed for water, iced tea or other cool drinks. These are footed, and may or may not have a stem.
Tumblers are "flat" which means the bottom is flat. These come in capacity sizes from a few ounces, up to 16 or 20 ounce. The sides can be straight or flared.
Tall, narrow glasses of this type are called coolers. They are great for cold summer drinks on the patio.
Desserts can be served in glass sherbet dishes. Some of these can double for champagne. A simple dessert takes on extra sparkle in a dish like this.
When I plan a table setting I usually start with the china, and the glassware comes next. That's not a rule, just the way it generally comes out. A table setting build around a theme arising from the glassware can be just as charming.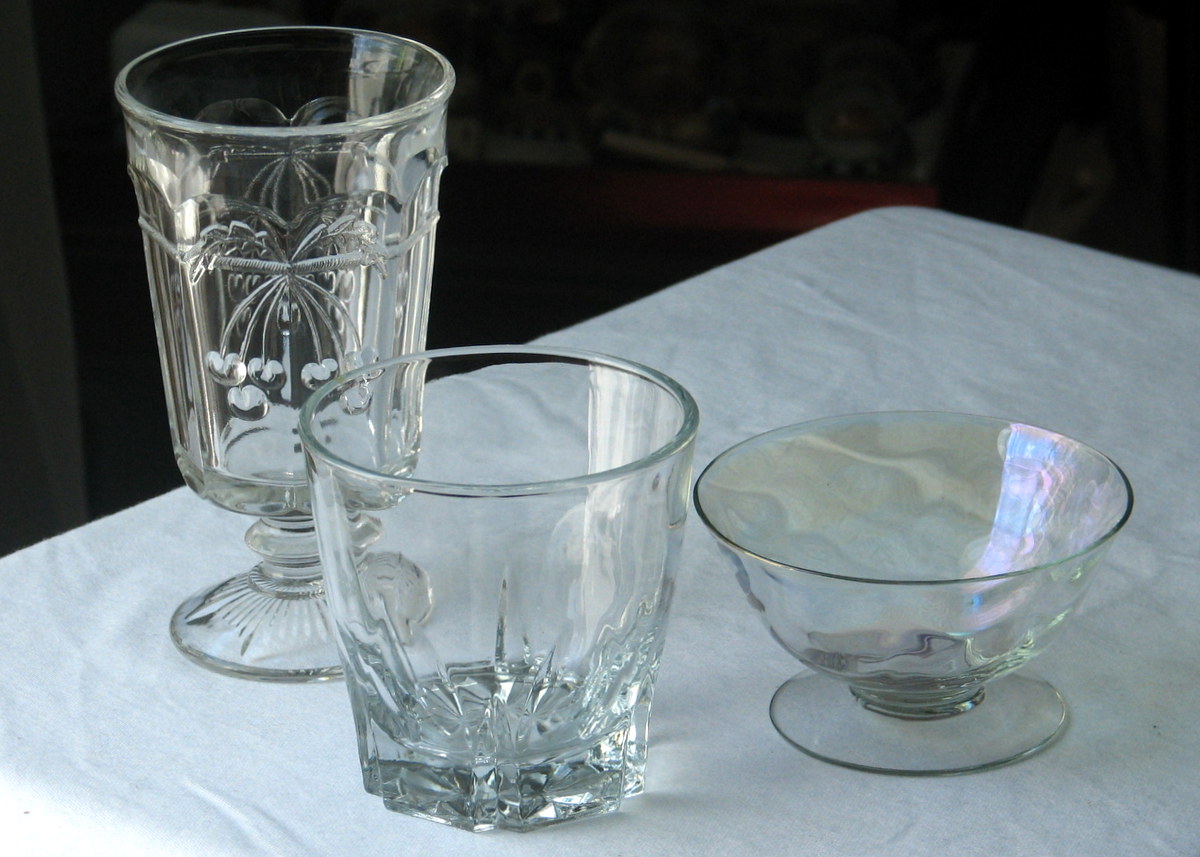 About the photo: Tall goblet, vintage pattern, Cherry Thumbprint by Mosser. Double Old Fashioned (flat tumbler) Regency pattern by Princess House. Unknown footed sherbet or dessert dish, iridescent glass. Vintage. Possibly one of the well-known American makers of elegant glass, such as Fostoria, Tiffin or Morgantown.




by