One of the sweetest vintage china patterns we find in our travels is Fantasia by Florenteen.
This dinnerware was made in Japan and is typical of 1960s patterns and products. Especially look at the swoop shapes of pieces such as the creamer, sugar bowl and gravy boat.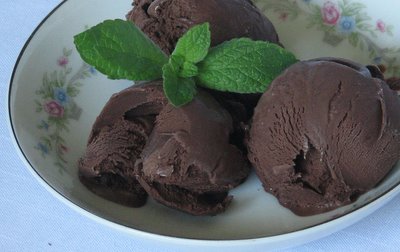 This china features dainty sprays of flowers in soft rose pink and blue, on a white background, and platinum rims.
Use this vintage dinnerware in your contemporary table setting when you want to have a charming, cottage table setting. Or for a special tea party with a group of intimate friends.
Fantasia will mix well with many patterns that are floral on white, especially those with smooth shapes.
About the photo: Fruit or dessert bowl in the Fantasia pattern, shown with a serving of Dark Chocolate Haagen Dazs ice cream, topped with a sprig of fresh mint.




by