This white glass dinnerware with golden edges is my newest collection. I found several pieces within days of each other, in thrift shops in the area.
Was it a sign?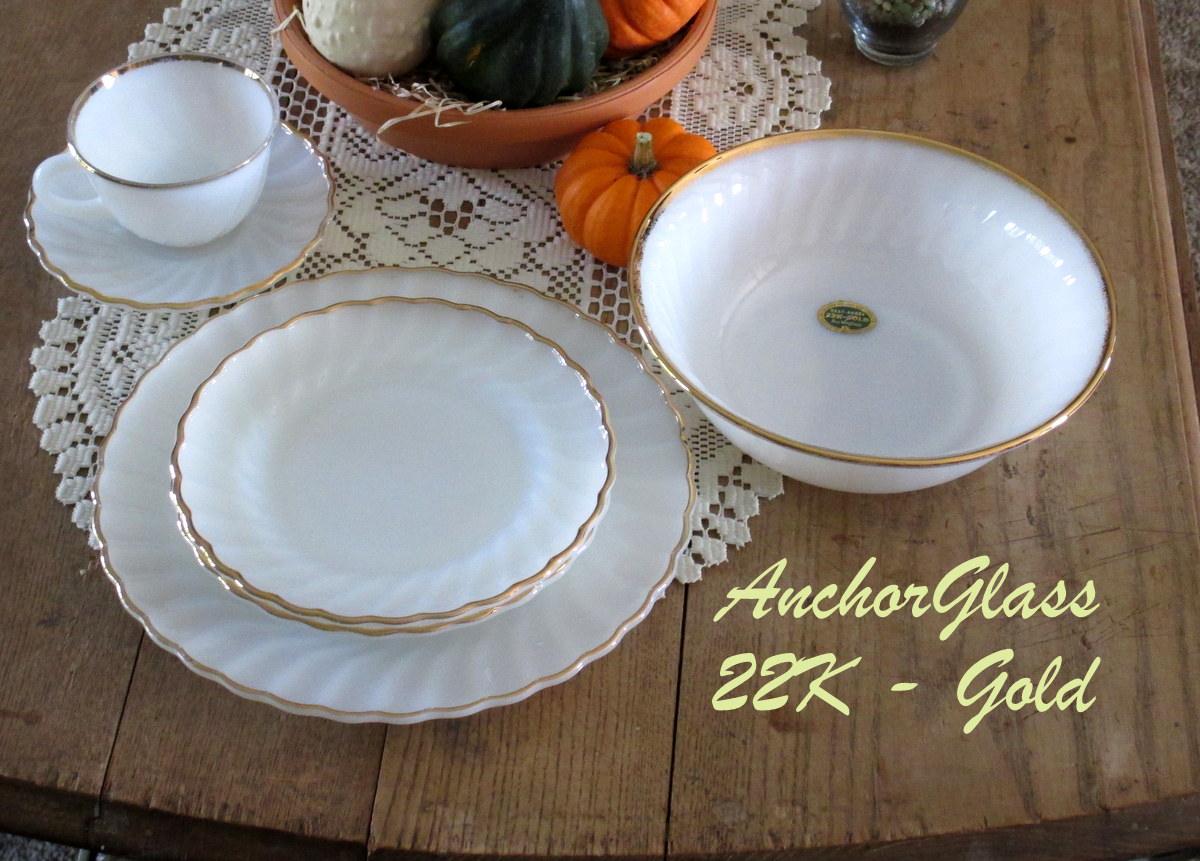 This Swirl pattern reminds me of days long ago, eating egg sandwiches around the kitchen table. I liked the pieces, and the memories.
This dinnerware is part of the Fire King line by Anchor Hocking. These dishes can go in the oven, but not the microwave, due to the metallic decoration. The edges are highlighted by 22 Karat gold.
This is classic 1950s dinnerware.
I was happy to find these in excellent condition. The serving bowl still has the label attached. If this pattern interests you, watch for wear on the rims, as well as "dishwasher haze" if the pieces have been cleaned that way.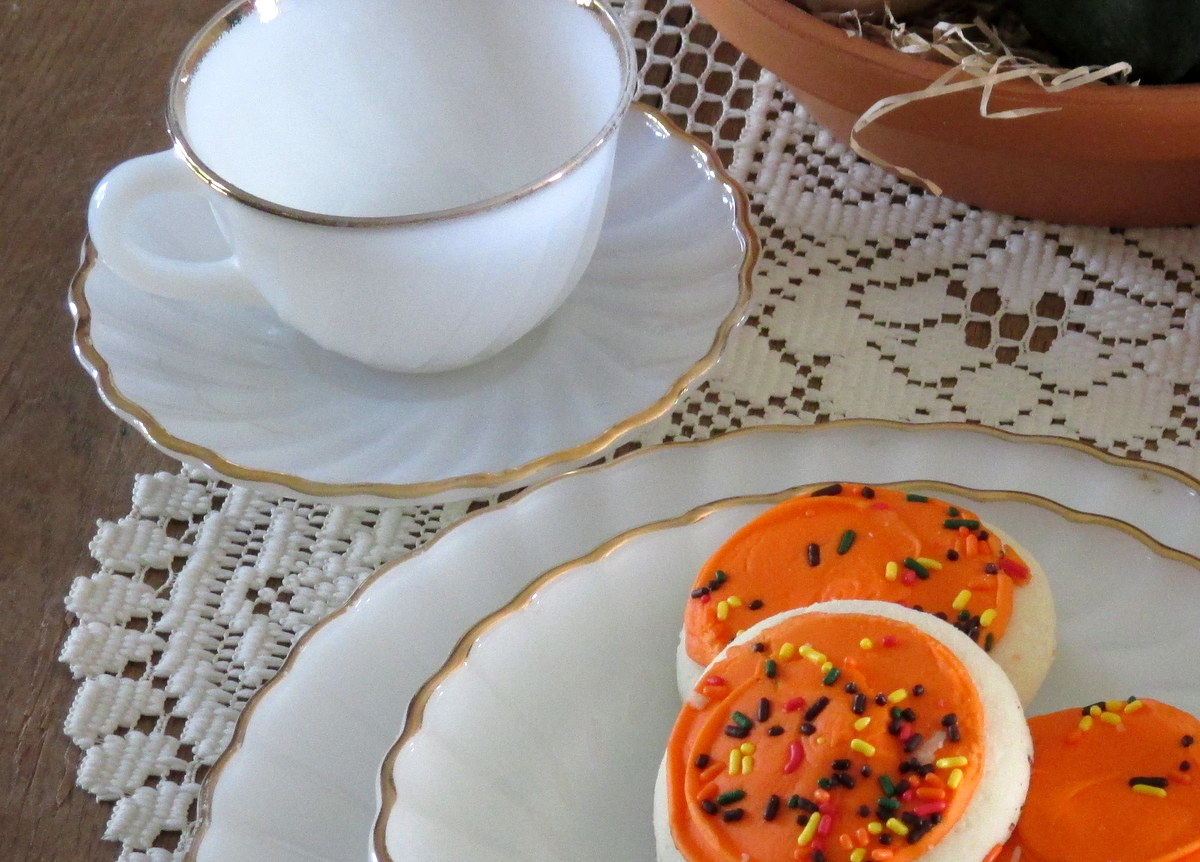 There is a version of this pattern with no gold on the edges, as well as other colors, like pale pink, blue and peach lustre.
If you're searching online venues, terms like Swirl, Golden Anniversary, Golden Shell, Fireking and Anchorglass should bring up likely candidates for your collection.
Note the differences in the shapes of the cups if you're looking to match. One version has a full, round cup. Another has a more tapered bottom section.
On larger pieces like the salad and dinner plates, and serving pieces, the ware generally carries embossed marks. The surface of the pieces should be shiny and the gold bright with no wear. The lustre variations should be dewy.
If you're shopping for Fire King, you might also like the page I made to include more versions of this dinnerware.
I like my Swirl for the memories, and its practicality for use, the way we eat at our house. We're not wed to the microwave or the dishwasher, though we have and use both.
I'll collect a few place settings and serving pieces, enough for a few guests. I am not too concerned about exact match, as long as the pieces look good together in a table setting.
And I'll be serving a few egg sandwiches, too.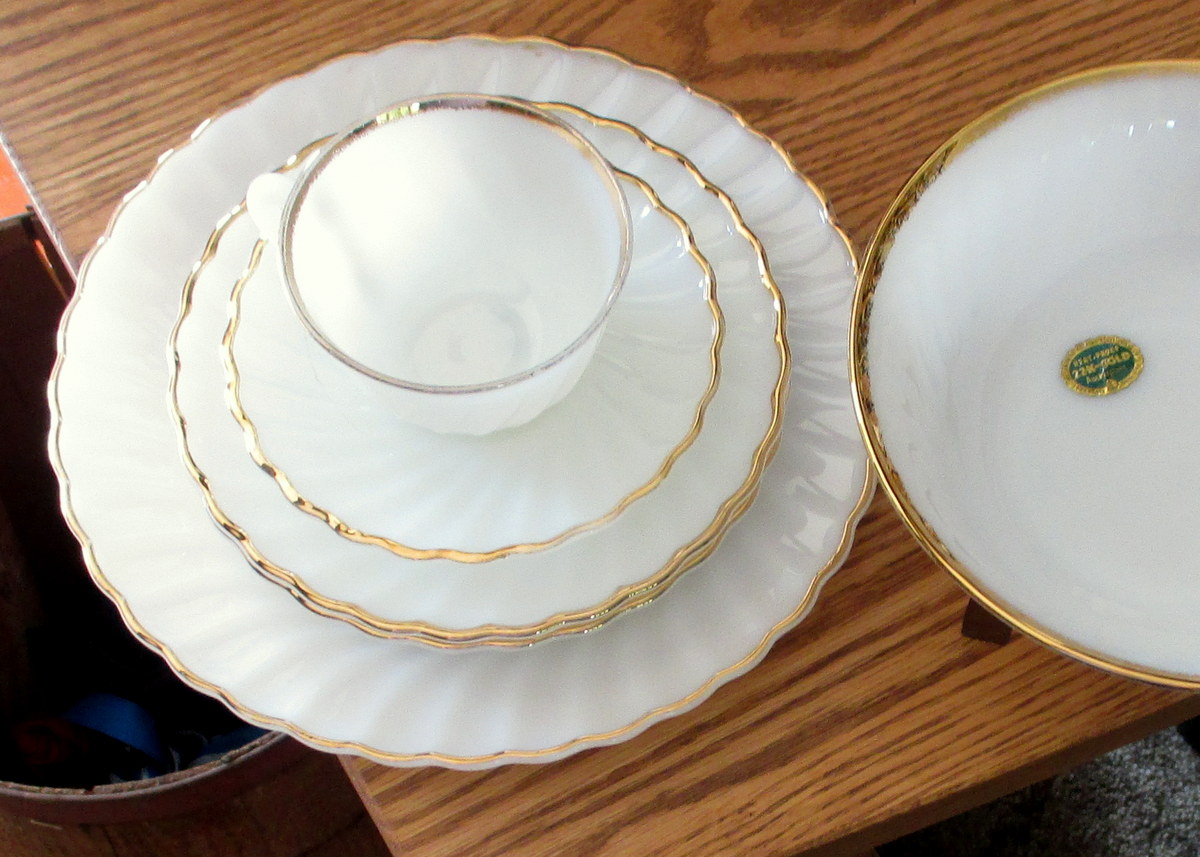 by