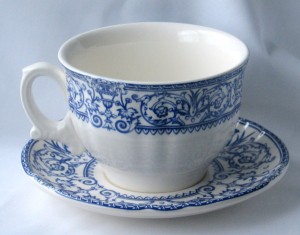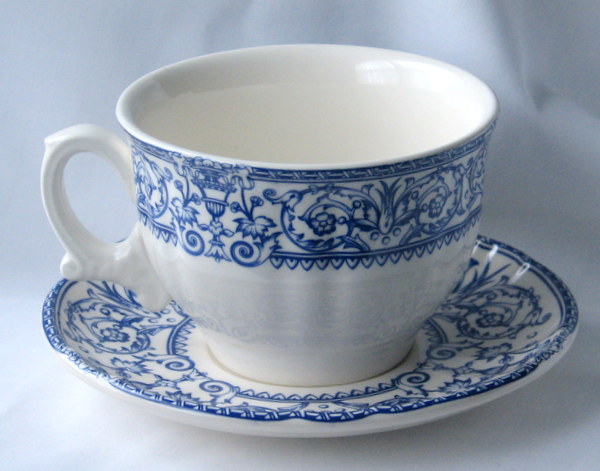 Blue and white dinnerware is popular for both traditional and causal table settings. These colors convey a crisp and calm vibe. Blue is a favorite color. Why not jump at the chance to use more of it when closing dinnerware for daily use and for entertaining.
The world of traditional dinnerware has expanded beyond what it may have been in past decades, to include a broader spectrum that runs from more formal to more casual. When you think about your table setting -- and want to keep it in the traditional style – you have a larger panorama to consider.
Modern interpretations of traditional style let the colors and shapes have more room for personal choice as well, ranging from bolder to paler colors, and from sleeker to more ornate shapes.
Preserve these elements, and you have considerable latitude when designing your traditional table setting:
Match: this includes patterns, colors and shapes – the harmony of simplicity shown by having the same elements, set in symmetrical arrangements
Motif: scrolls, small flowers, and elements derived from classic European and American designs
Color: middle ranges in subdued tones of rose, blue, green with earthy tones like chocolate brown for contract
Calm, orderly and predictable – that's the essence of traditional style, represented by your dinnerware choices.
Click here
to get more info on this example of some charming blue and white traditional dinnerware.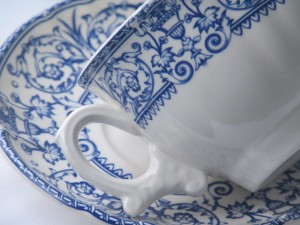 The 150th Anniversary pattern by Pickman/La Cartuja de Sevilla (making dinnerware in Europe since 1841), is relatively new to the American marketplace.
This porcelain dinnerware is fired at a high temperature for durability, and made in Spain. To my mind, it has the right dinnerware sound, such as when the cup meets the saucer. It has molded detail in the cup shape and handle, and in the saucer as well.
A pretty addition to your traditional blue and white dinnerware set.




by