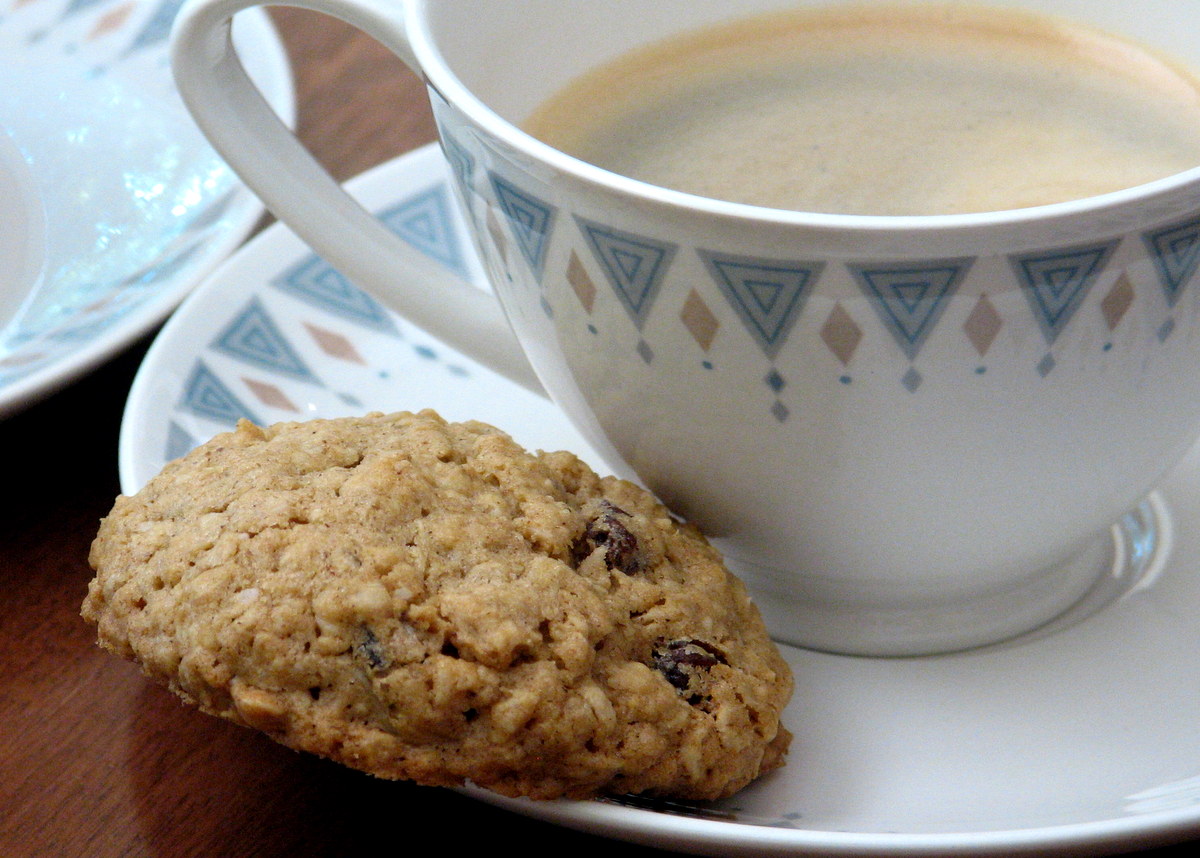 October may be Cookie Month, but to my mind, it's just the start of the holiday baking season.
Time to make the list of cookie recipients, ingredients to stock up on, and the dinnerware and china needed to serve these treats.
Who is on your cookie list?
Time to Plan for Cookie Baking
Get out the recipe box and choose which cookies to make this year. Mix of old favorites and one or two new ones
Determine the number of cookies to make from each recipe.
Review the pantry to see what ingredients are in house
Make a grocery list for any needed items
Shop for the ingredients
Mix dough in batches, and refrigerate or freeze until you are ready to bake
Clear up space in the kitchen for baking day. Assemble cooling racks or extra sheet pants to use for holding baked cookies
Line up the gift containers
We like metal tins, and you can find lots of pretty ones at department stores or in thrift shops. When reviewing used ones, check for rust and lingering odors. If it's not in "nearly new" condition, pass it by, because there are lots to choose from.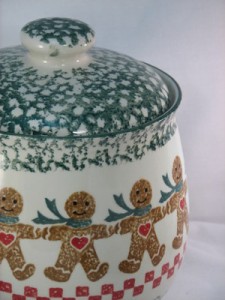 You can also use beautiful cookie jars, or repurpose a canister (flour or sugar size) for cookie storage. And cookies given in these containers make an outstanding holiday gift!
My mother seriously project managed Christmas cookies for many years. Big Tupperware containers were stowed in the freezer, because this project took weeks of preparation.
One favorite photo from years ago shows four card tables, their tops covered from edge to edge with decorated sugar cookies. (Three young volunteer decorators had to be reminded not to lick their fingers.)
And that was not the only kind we always had. She would get boxes from the grocery store, cut off the flaps, then line them with wrapping paper and plastic wrap. She filled these boxes with rows of delicious cookies (and if you were extra good, homemade fudge using the recipe from the Hershey's Cocoa can), then covered again with clear wrap.
The recipients of these holiday cookie boxes were fortunate indeed! These special cookie boxes were a gift that money could not buy.
Some Favorite Family Cookie Recipes
When Mom made Christmas cookies, this one was top of the list, after the chocolate chip. It originated in one of the 1950s Betty Crocker cookbooks. I've found it to be a crowd-pleaser for years, too. I make mine with Brer Rabbit mild molasses to reproduce the flavor we had at home.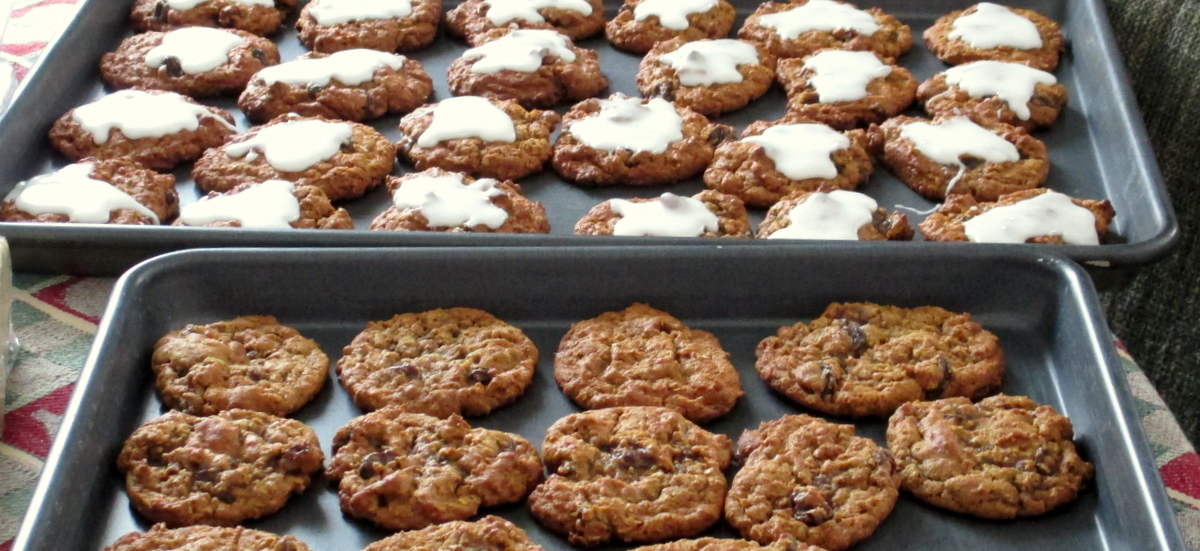 Iced Oatmeal Raisin Cookies
½ c. shortening (Use ¼ c. butter and ¼ c. Crisco)
1 1/4 c. sugar
2 eggs
6 T molasses
1 ¾ c. flour
1 t. soda
1 t. salt
1 t. cinnamon
2 c. quick oats
½ c. nuts (optional)
1 c. raisins
Cream the shortening, sugar. Add eggs and molasses. Mix well. Separately, stir together the flour, soda, salt and cinnamon. Combine creamed mixture and flour mixture. Then add oats, nuts and raisins.
Mix well. Chill dough. Then bake by spoonfuls on a greased cookie sheet at 400 degrees, about 8-10 minutes. Makes about 5 dozen.
Cookie Icing
¾ c. confectioner's sugar
1 t. vanilla
4 t. milk, enough to make a stiff icing
Ice the cooled cookies. When the icing has set, they can be stored. Separate each layer with plastic wrap or waxed paper.
This version of the popular favorite stretches the chips across more cookies. You can use Hershey's or perhaps try Ghirardelli dark chocolate chips. Or peanut butter. There was only one variety of chocolate chips in those days.
Mom's Chocolate Chip Cookies
2 cups shortening (half butter, half Crisco)
1 cup white sugar
2 cups brown sugar, packed
4 eggs
2 t soda
2 t salt
2 t vanilla
4 cups plus 8T flour
12 oz. package chocolate chips
Cream shortening and sugar, add eggs and vanilla, beat well. Separately, combine dry ingredients. Mix dry and wet ingredients. Bake at 375 degrees on lightly greased cookie sheet for about 10 minutes, until done but not crisp.
Add nuts or raisins, too, if desired.
One great thing about refrigerator cookies like these (aside from their crunchy goodness) is that you can make up the dough, refrigerate or freeze it, and bake them a dozen or so at a time.
These go great with coffee, tea or milk, too!
We wrap them in waxed paper, and double wrap with foil over paper if we're going to freeze a few rolls. Sometimes the rolls of dough makes a great gift. Your recipient can bake them as they wish, and enjoy the wonderful aroma of baking cookies, as well as the tasty treats.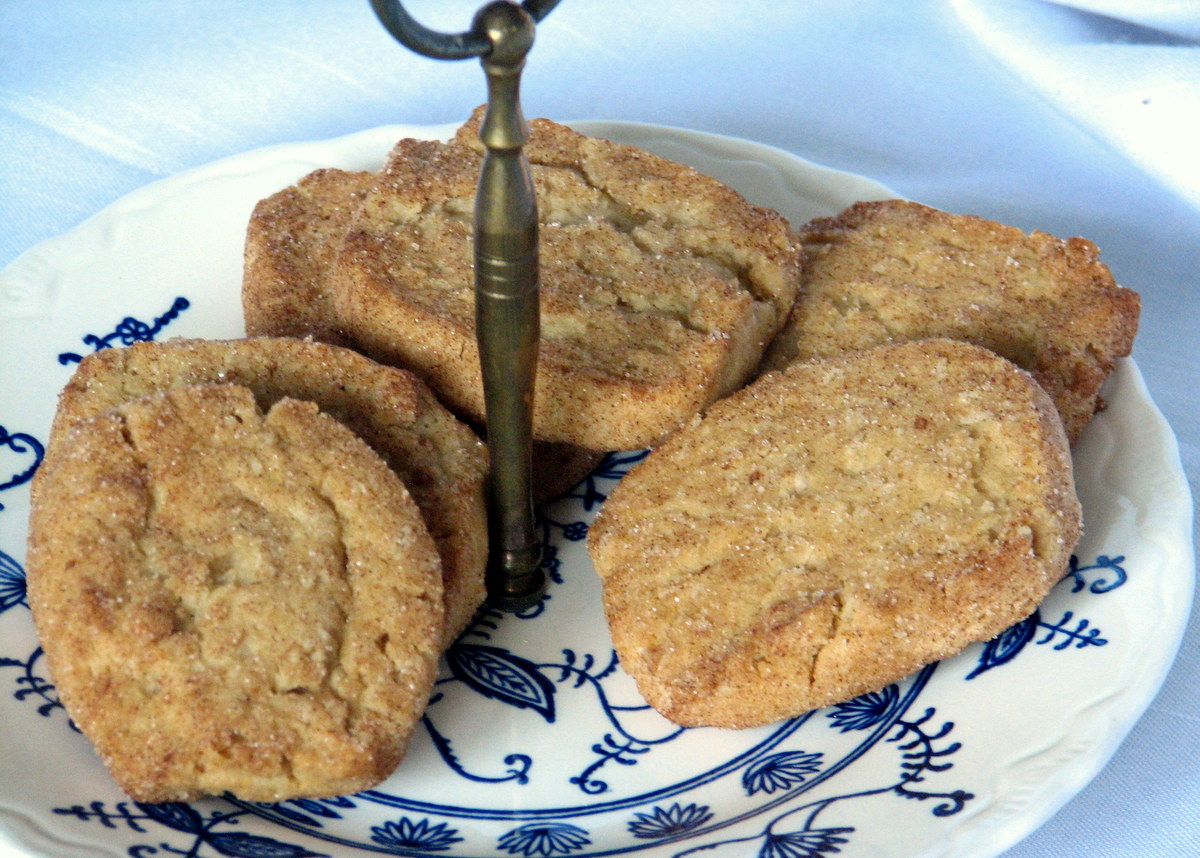 Slice o' Spice Cookies
3 cups flour
1 t soda
1 t cream of tartar
1 t salt
½ c butter
½ c shortening
2 c firmly packed light brown sugar
2 unbeaten eggs
1 t vanilla
1 c quick cooking rolled oats
Topping
½ c sugar
4 t cinnamon
Sift flour, soda, cream of tartar and salt. Cream butter and shortening. Gradually add brown sugar, creaming well. Blend in eggs and vanilla. Stir in dry ingredients. Add rolled oats. Mix well. Shape dough into rolls, about 12 inches long. One batch of dough should make 3 rolls. Wrap in foil or waxed paper. Chill 5-6 hours or overnight.
Mix sugar and cinnamon for topping in a wide, shallow bowl.
Cut dough into ¼ inch slices. Dip each slice in topping mixture to cover both sides. Place on greased baking sheet. Bake in moderate oven - 350 degrees - 9-12 minutes, until golden brown.
Your favorite cookie jars can get a work out this year, as you make some old favorite cookies, and try some new treats, too.
Holiday fun can start any time! Just make your list, check it twice, and fire up the oven to bake cookies to eat at your house, serve to guests, and give for gifts all season long.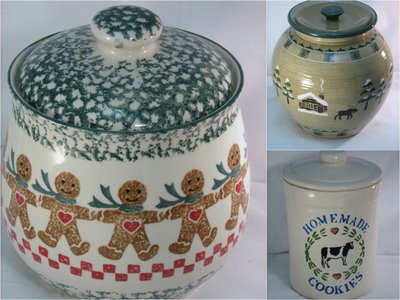 by