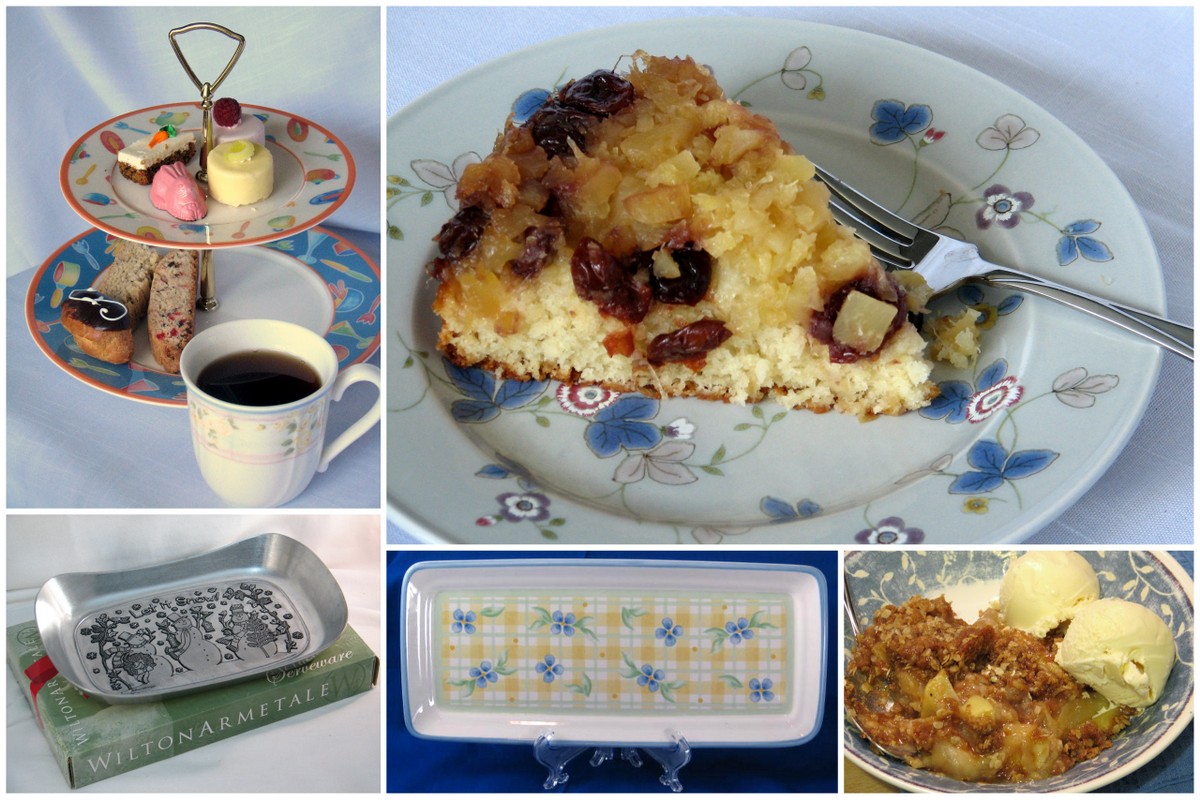 Once you've made your baked goods, it's time to eat them!
Serving breads, rolls, muffins and other baked goods to family and friends is satisfying and enjoyable. What should you know about serving them at the table (if you can resist long enough)?
Many dinnerware sets include serving pieces designed for bringing breads to the table. Bread and cracker trays are long and narrow. Some product lines include metal or earthenware pieces which are oblong, even those where the other pieces are fine china.
Serving bowls that go with your dinnerware (round or oblong) can also be used, as well as extra dinner plates or small platters.
For more intimate parties, a multi-tier china serving piece can show off your creations, especially mini muffins or nut breads cut in small slices.
More tips for serving baked goods:
Serve rolls or muffins warm by lining a bowl or bread basket with a cloth or tea towel.
Allow the quick breads and other loaves to cool completely before slicing.
Small plates in the 4.5 to 6 inch diameter range are designed for individual servings of bread, muffins or rolls.
Eat your baked goods plain, or spread with butter or cream cheese.
Use jam jars if jelly goes with your bread. Fruit bowls can be used for butter pats.
Enjoy your new baking skills, and serving the tasty treats using your special china and dinnerware!
If you missed earlier parts of this Earth Day baking series, just scroll down, or check them out here:
Introduction - Celebrate Earth Day with Home Baking
Part 1 - Quick Breads
Part 2 - Pineapple Raisin Quick Bread Recipe
Part 3 - Bake Muffins at Home
Part 4 - Banana Raisin Muffin Recipe
Part 5 - Yeast Breads
Part 6 - Monkey Bread is an Old Time Favorite
About the dishes, clockwise from top left:
Upside down cake on Mikasa salad plate, petite cakes and biscotti on two-tier china server, Wilton Armetale metal bread dish, Pfaltzgraff cracker tray, apple crisp in Pier 1 soup bowl.




by