Vintage china featuring a rose motif is a classic choice for Christmas and wintertime entertaining.
The colors are traditional. Designs that feature shiny metallic rims add bling, as do the gold rim and verge line on this petite dessert plate.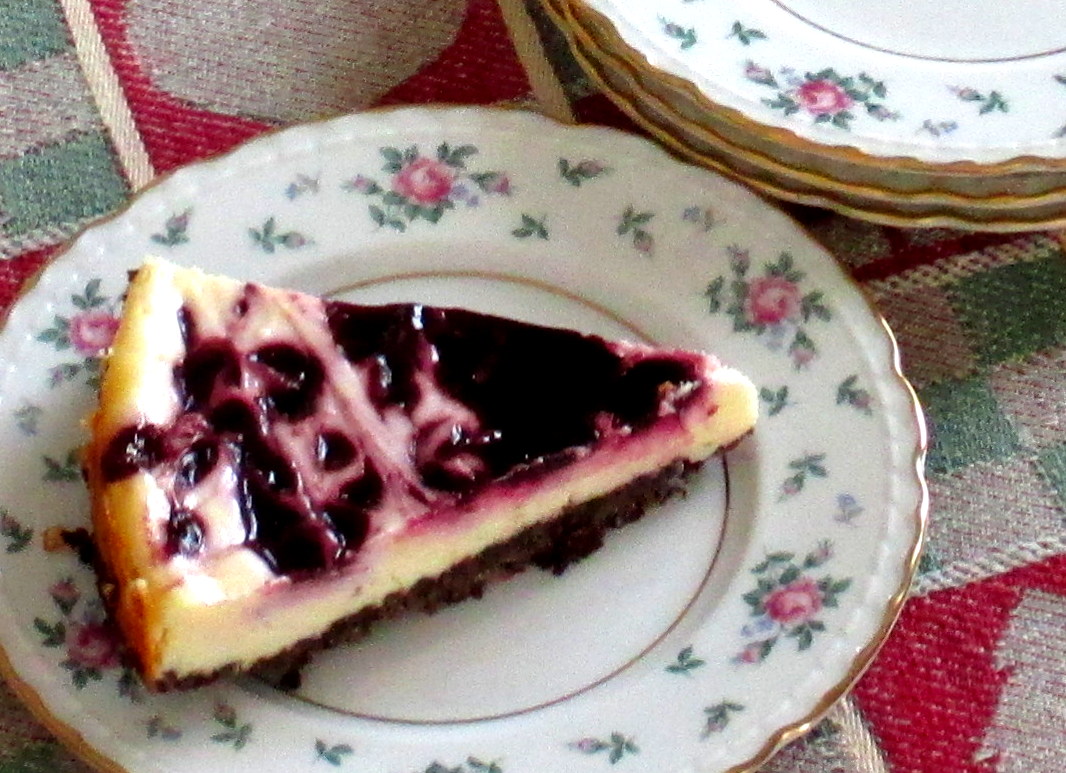 The Sweet Briar pattern by Princess makes dessert even sweeter. This is a vintage pattern dating back to the 1950s, and is still available in secondary marketplaces. The high quality ware was made in the USA.
The timeless design makes this one worth seeking out, especially if you like traditional or floral table settings.
I'm serving cheesecake on this dinnerware for a holiday treat. These dishes will also work well for other occasions during the year, such as for Mother's Day, when I first tried the cheesecake recipe.
Black raspberry is an uncommon flavor, not often used. The berries are fragile, with a somewhat shorter season. If you want them fresh, you will be looking for local growers, or growing your own.
And the flavor is a bit different than red raspberry or blackberry, more subtle and musky.
Since black raspberry is my Mom's favorite, along with chocolate, then this dessert wins two ways.
A 9-inch cake makes the right amount to treat her, without overwhelming.
This cheesecake goes well with coffee or tea - and a bouquet of roses for a special occasion.
Black Raspberry Cheesecake Recipe
1 ¼ c. finely crushed chocolate graham cracker crumbs
2 T sugar
¾ stick melted butter
12 oz. softened cream cheese
½ c. sugar
1 egg
2 T sour cream
½ t vanilla
2 ½ T black raspberry jam, warmed slightly
Spray a 9-inch round glass baking dish with baking spray. Set aside.
Preheat oven to 350 degrees.
Combine the crushed crackers with butter and sugar. Press firmly into baking dish. Bake 10 minutes. Cool completely before adding the filling.
Mix softened cream cheese and sugar until smooth. Add egg, sour cream and vanilla. Spread evenly over crust.
Dot jam on top in small spoonfuls, then use a sharp knife to swirl the jam into filling. Bake about 30 minutes, until the edges are set but the center is still loose. Allow to cool to room temperature, then refrigerate until fully set.
Slices best when completely cold. Cut with a sharp knife into 12 pieces. Wipe knife after each cut for the prettiest presentation.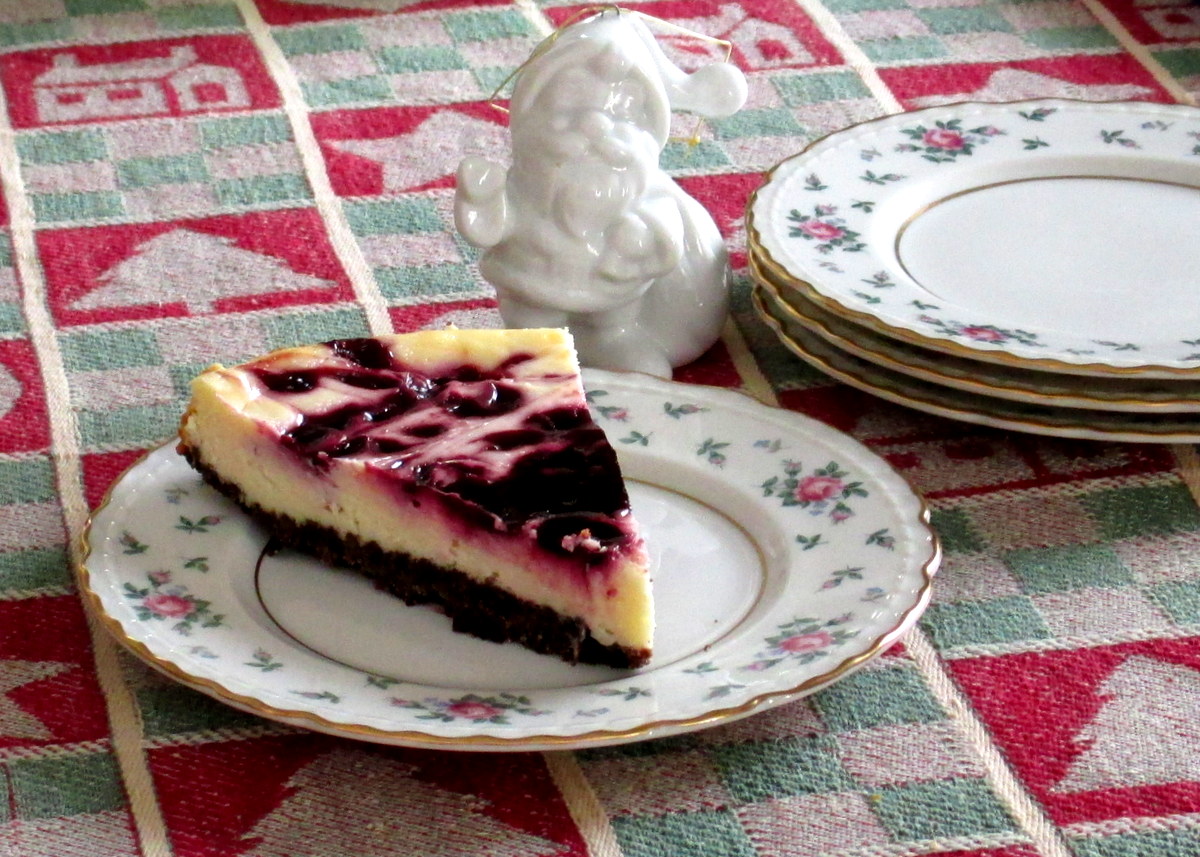 This dessert stands well on its own, and looks charming on small dessert plates like these. You could also substitute another jam flavor, depending on your favorites. It's a tasty dessert to enjoy, along with some pretty vintage plates.




by