Once you start looking, there are lots of charming vintage bread servers to delight your guests in secondary marketplaces.
I went shopping and found three in short order. When you go out, be sure to look at the bottom shelves at the secondhand store, where platters, chop plates and trays tend to collect.
(If you're interested in wood, many stores show those items in a section of their own, not on the china and glassware aisle.)
I got one for Christmas, the other two for any season. Here's what I found: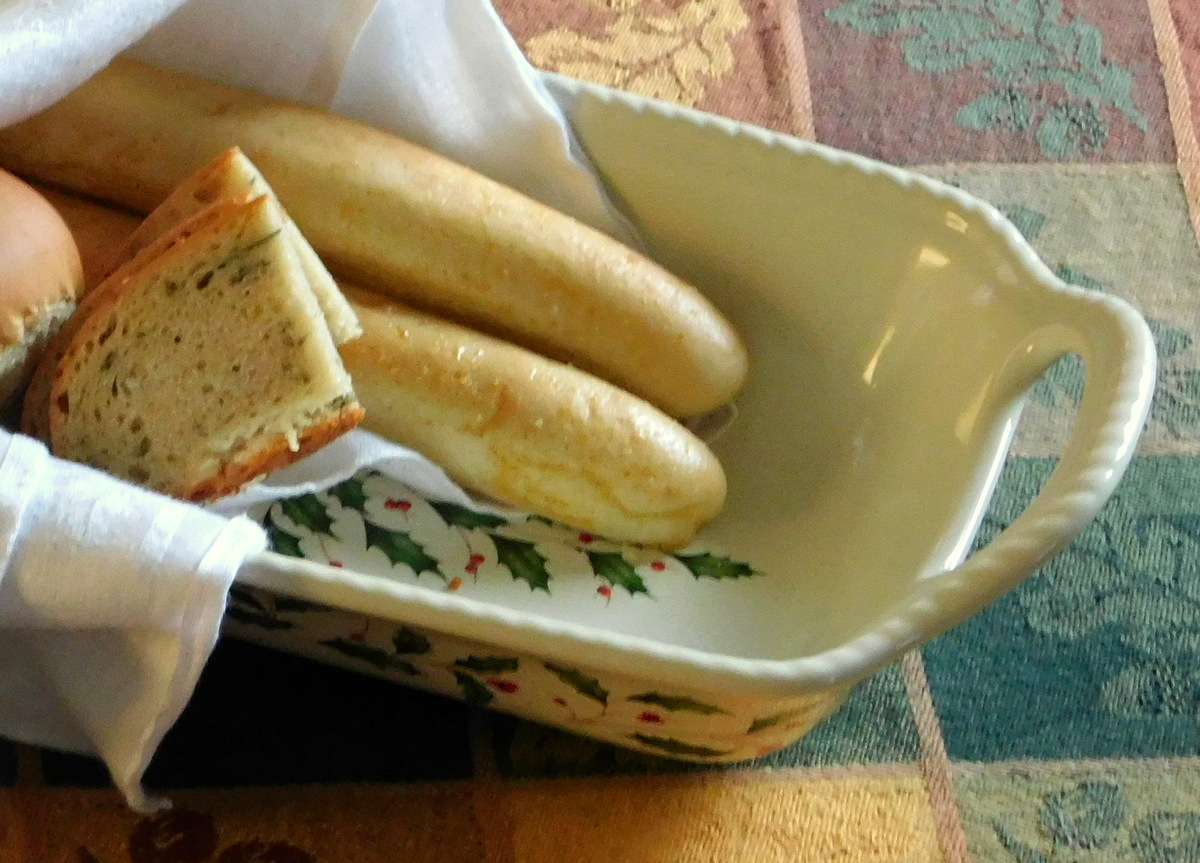 Holiday by Lenox
This generous china dish (called a basket by some, even though it's not made of wood) will look great on a Christmas holiday table or buffet. I used a large cloth napkin (also vintage) to wrap my breads to keep them warm.
The Holiday pattern has holly leaves inside and out. It dates from the 1970s. Other piece types have a gold edge, but this one does not. That's doesn't bother me at all. It's classic, traditional shape, size and color make this an easy choice for mix and match table setting.
It's a fine marriage of beautiful and useful!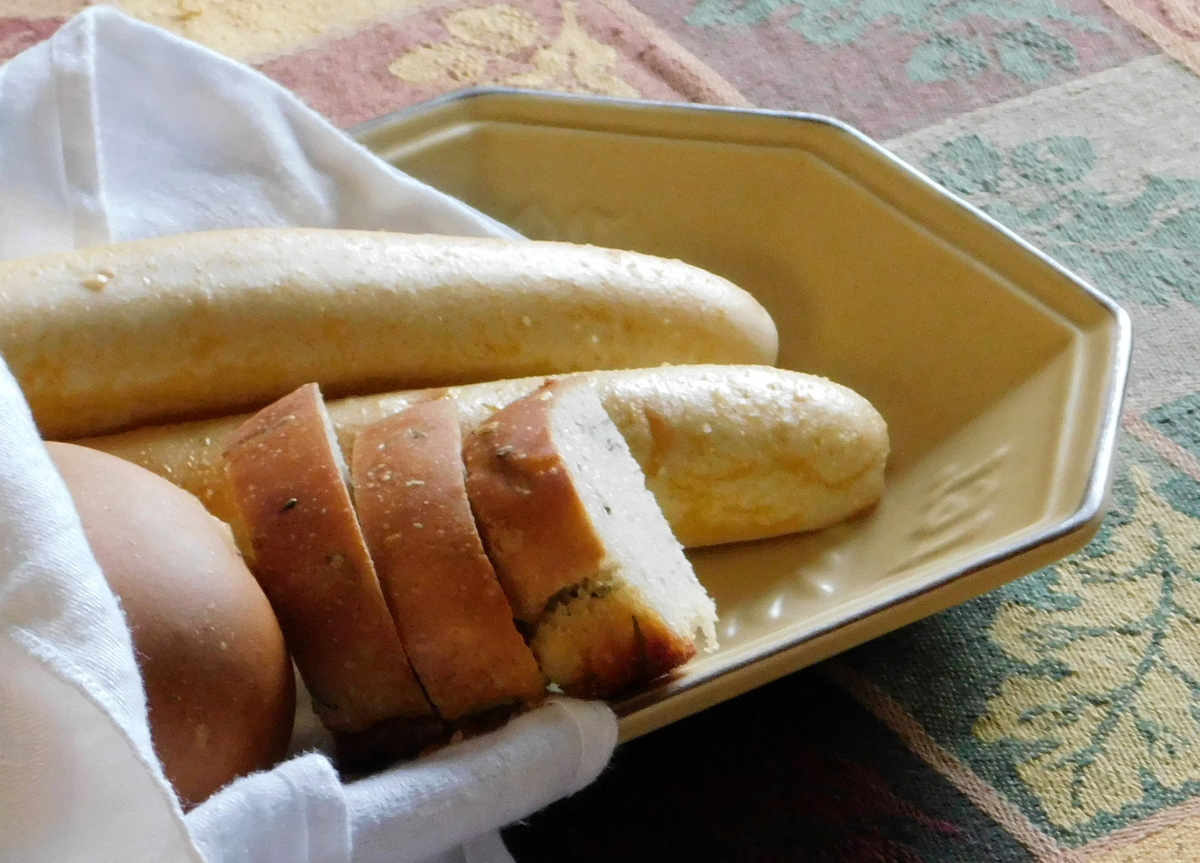 Village by Pfaltzgraff
This is a timeless pattern that shouts "Americana" and has been made for more than 40 years.
Underneath, this piece has the impressed "tall" Pfaltzgraff mark that tells me it was made in the USA, before production moved offshore.
The sentiment around the rim: A joyous heart makes the bread taste better. Sounds good to me!
This piece is flatter than the Lenox basket above, and it's usually called a tray.
It is large enough to hold rolls, muffins, biscuits and such for six or eight guests, depending on their appetites, of course.
The warm, creamy color will add to the enjoyment of the food that's in it!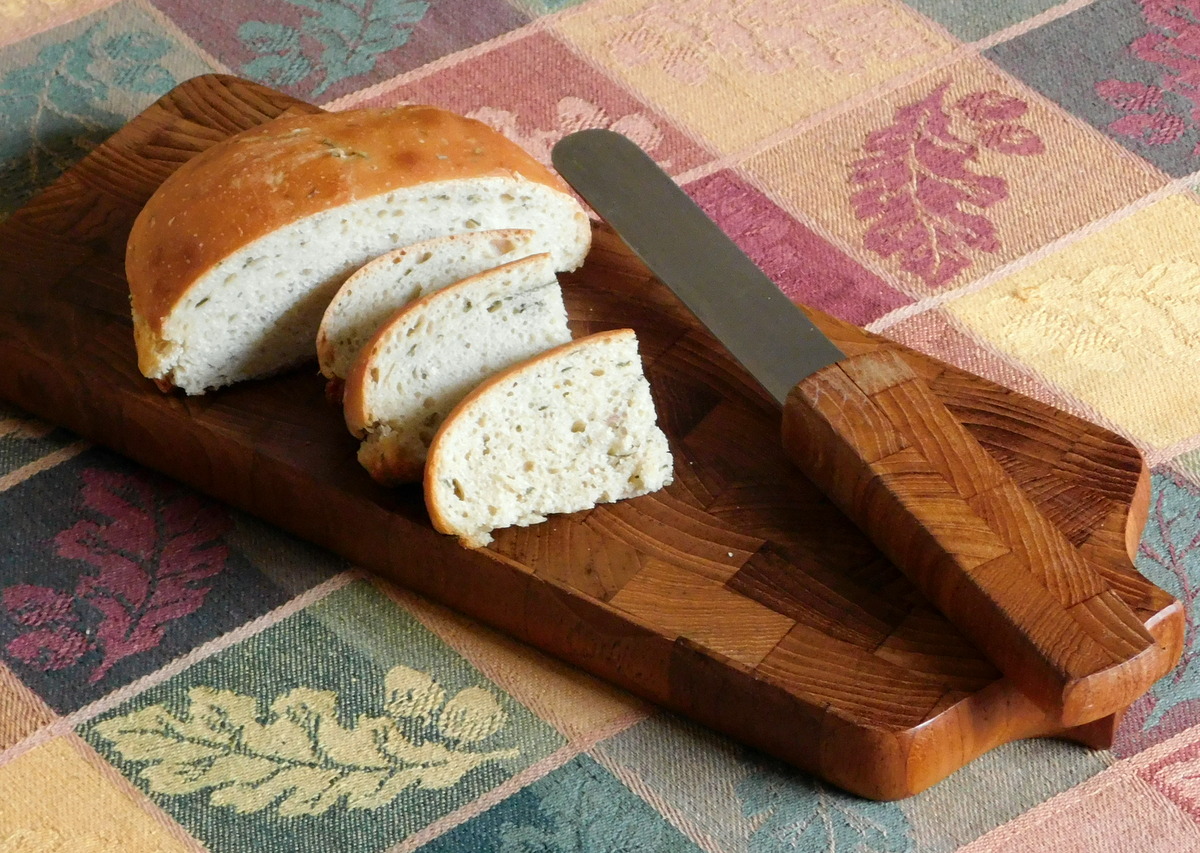 Wooden Board by Dansk
This was an exciting find, because I once had the similar cheese board. The difference: that piece was round, instead of rectangular. Both have a knife in the slide-out handle.
The end grain on the wood blocks makes this so interesting to look at!
I washed it well, without soaking, then got some food-grade mineral oil at the pharmacy to rub all over. I used that because it won't go rancid like a cooking oil would do over time.
Then I coated the piece with a little oil on a paper towel, let it set on some kitchen towels for a few minutes. After that, I wiped off the excess and repeated the process.
I'll keep oiling it after every use, to restore some patina.
This board looks like it's been around the block a few times, but that doesn't matter to me. It's going to have lots of appearances at party time around here!
About the Menu
I show these pieces with some regular rolls and breadsticks, and a homemade rosemary loaf that's a knock-off of the one from Macaroni Grill. I found my recipe here.
I used fresh herbs from the garden and I would make it again. (One tip: I'd let the dough rise the second time on a parchment-lined baking sheet, not just oiled, to better prevent sticking.)
We like to eat our slices plain, or with some good butter, like the foil-wrapped Irish butter that's widely available these days.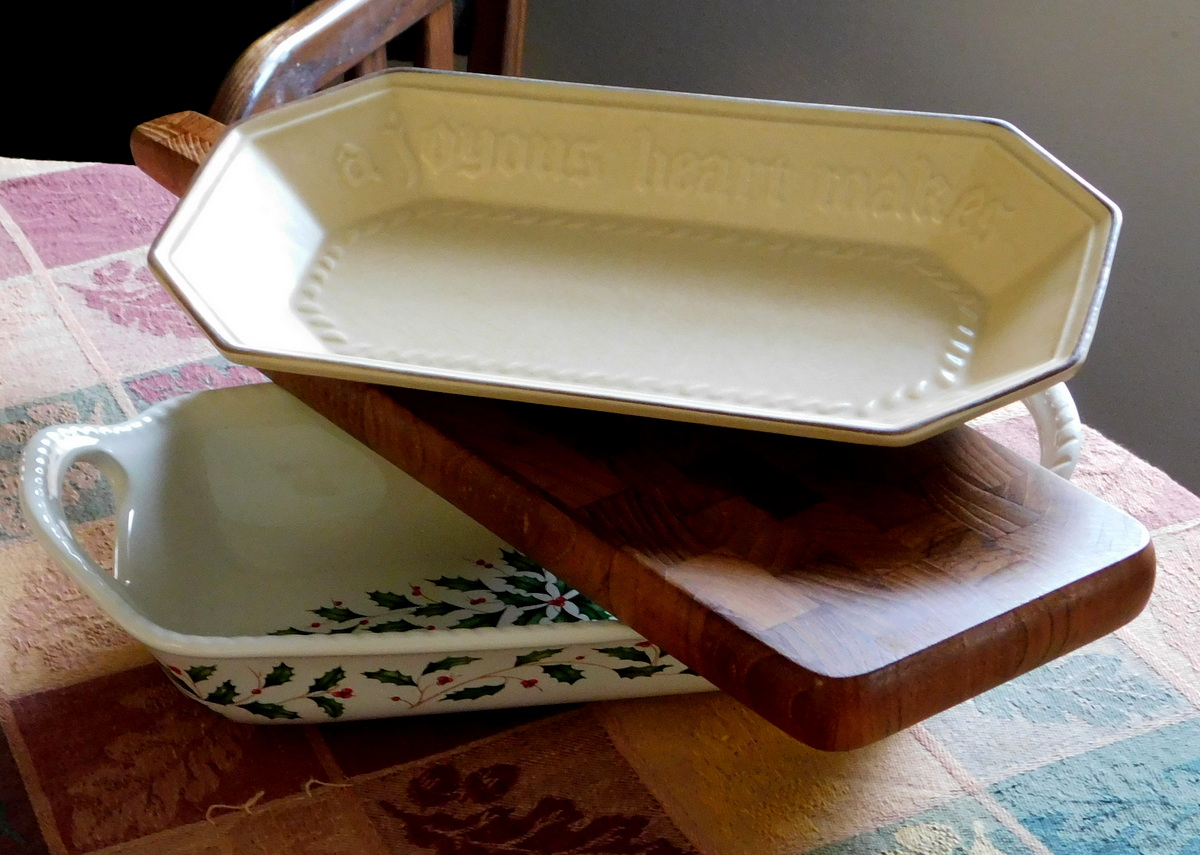 When you go looking for some charming vintage bread servers to delight your guests, and your family, I hope you find the perfect piece(s) to add to your collection!
Any thoughts? Please feel free to leave a comment below, about how you use your dishes, or the foods you like to serve on them.




by