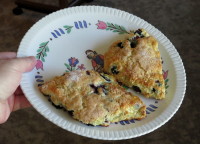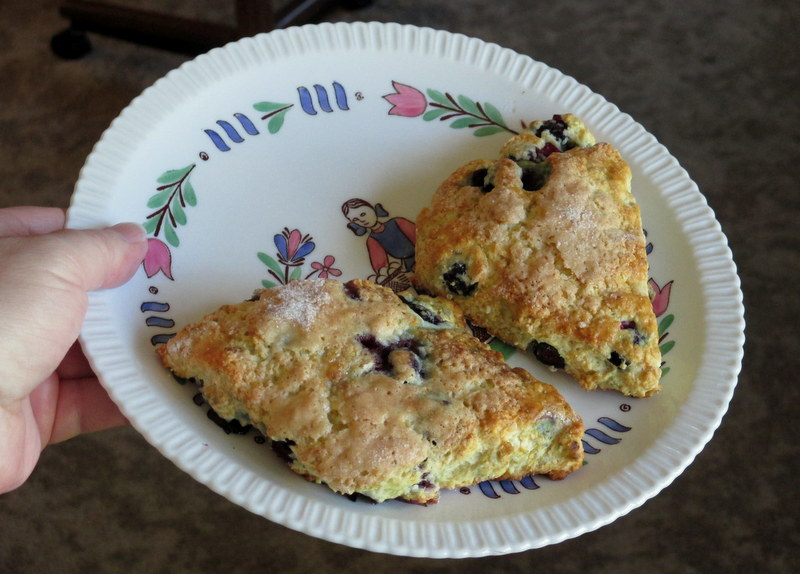 Why should pie have all the fun?
Blueberries are in season, and these scones are easy to make. Quick to bake, too, so the house doesn't heat up.
And, I get a chance to use one of my vintage favorites: a pie plate in the Lancaster pattern by Syracuse, vintage china from the 1950s.
If you like hand painted charm and folk patterns, this could be one for your vintage shopping list.
I like them for their generous size, too, about 9 inches in diameter.
I've written about these Syracuse china pie plates before.
As for my scones, I . . . → Read More: Blueberry Scones Vintage Syracuse China