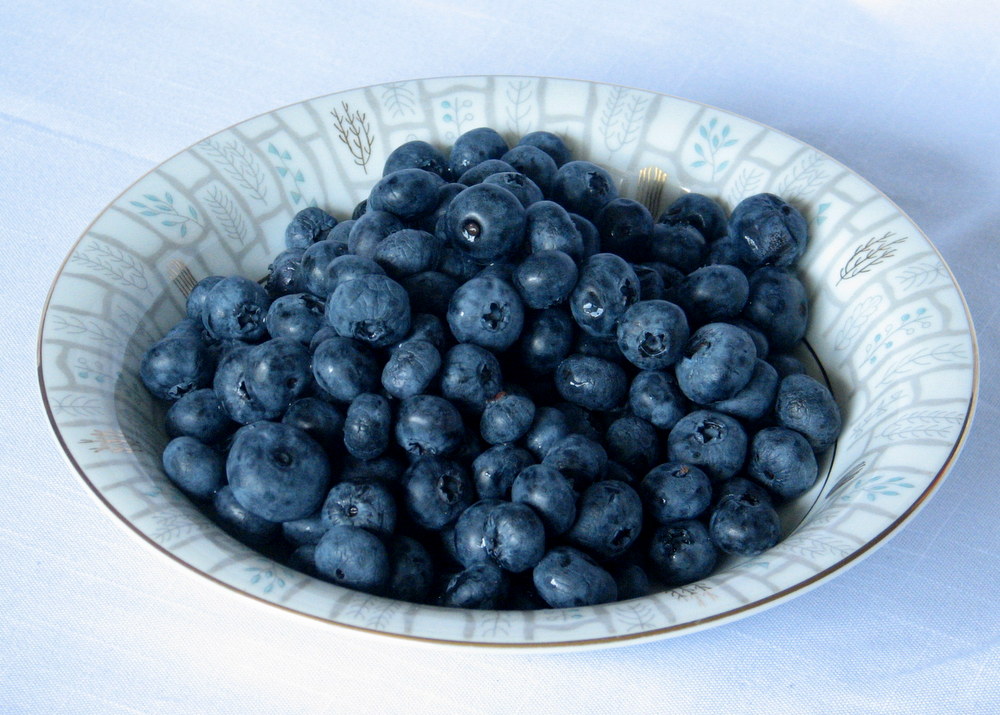 Finishing off the last of this year's luscious blueberry crop from Michigan farms. It has been a great year for this fruit. And, an excuse to get out a gorgeous bowl for the feast.
The Berkeley pattern by Noritake was made from the mid-1950s to around 1960.
I've only found a few pieces of Berkeley (spelled like the city in California, not the town in Michigan), and I keep this for special use. Not the kind of dinnerware to put in the dishwasher, or otherwise clean with harsh soap.
This is one of those patterns that's the dinnerware equivalent of cars with big fins, with its gold rims and stylized leaf motifs with teal glaze details. The serving pieces in this pattern are just loaded with gold bands.
Yet it's understated, too, so it doesn't detract from the food.
I've written about orphan glassware before, and I have the same soft spot for beautiful single pieces of vintage china. When you are creating your next mix and match table setting, those special pieces can be used to highlight the color scheme or theme, or help you pull everything together.
Having a special tea party for a few intimate friends, a bowl like this could serve some delicious sweet treat. That is, when you're not using it for your own terrific treats.




by