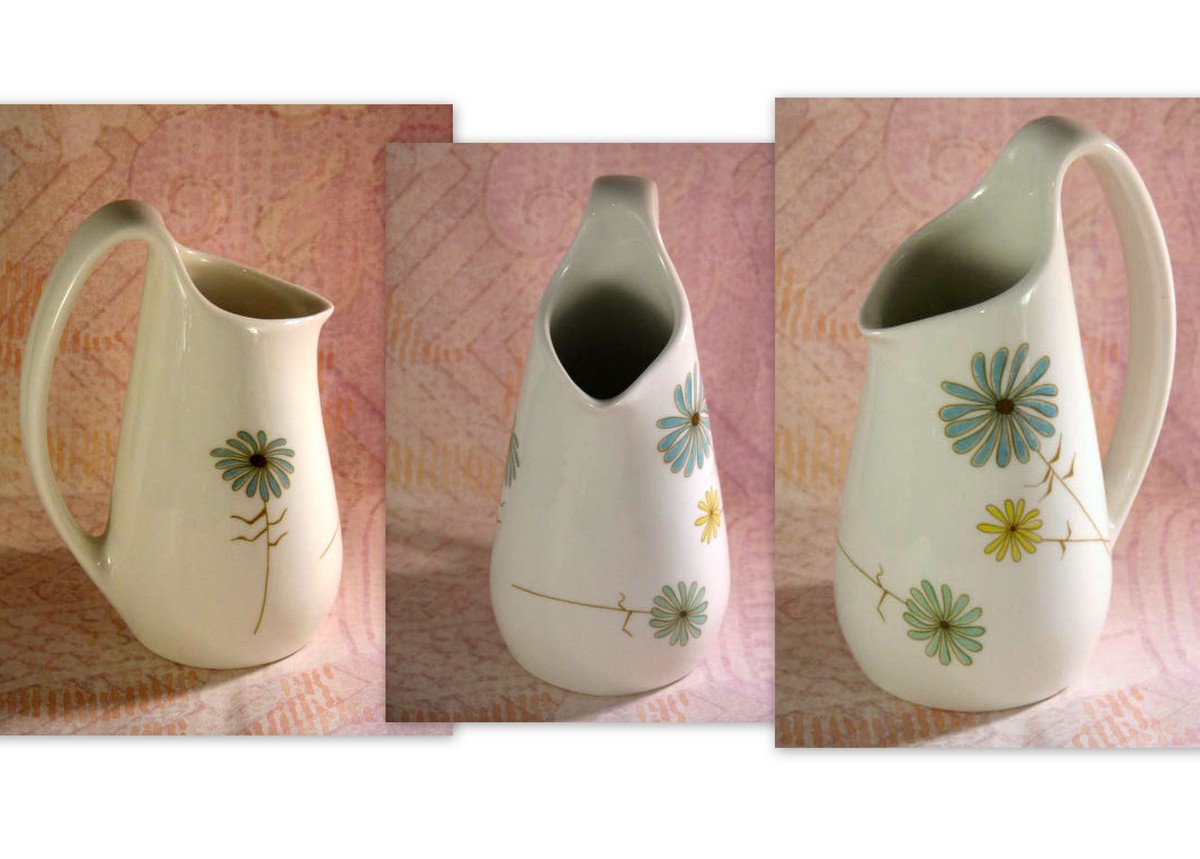 There's always more to love when it comes to dinnerware designed by Ben Seibel. One of those patterns is Lazy Daisy, from Iroquois China Co. of Syracuse, New York. The Iroquois "Informal" line is just that, both in shape and decor.
Lazy Daisy was one of the first patterns made in this funky, 1950s dinnerware.
The others are Harvest time (earth colors with large leaves), Blue Diamonds, Vision and Rosemary. Both the motifs and shapes are distinctive, once you develop an eye for them, and so retro...
Sculptural, sassy, and still available in the secondary marketplace, if you aspire to have enough 50s wares to set a table for 4, 6 or 8.
Or, use them as accents to mix and match with other contemporary wares.




by