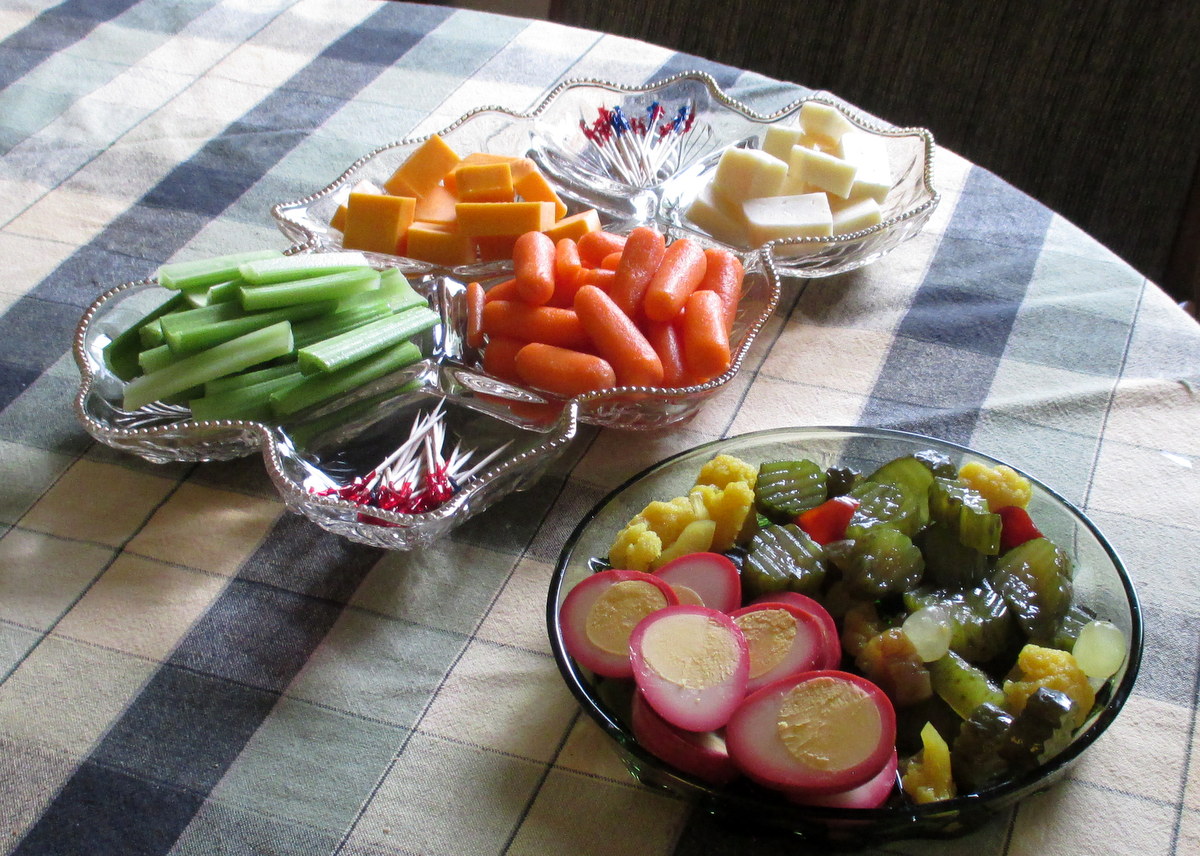 When I see a glass pickle dish on the shelf, in a thrift store or perhaps at a sale, I have to look at it. I'm three-quarters of the way to buying it before I even pick it up.
I love these things, because I love to use them to serve pickles – for holiday parties, buffet dinners and other celebrations through the year.
These dishes are also great for finger foods of many kinds, like baby carrots, celery sticks, chunks of cheese or candy.
Pickles take me back to times gone by. We would always have a relish tray for special events. Besides pickles, these would include some combination of deviled eggs, carrot and celery sticks, olives, radishes or other finger foods.
Aunt Gertie liked pickled watermelon rind, and the only time I remember having that is when she was coming, or brought it.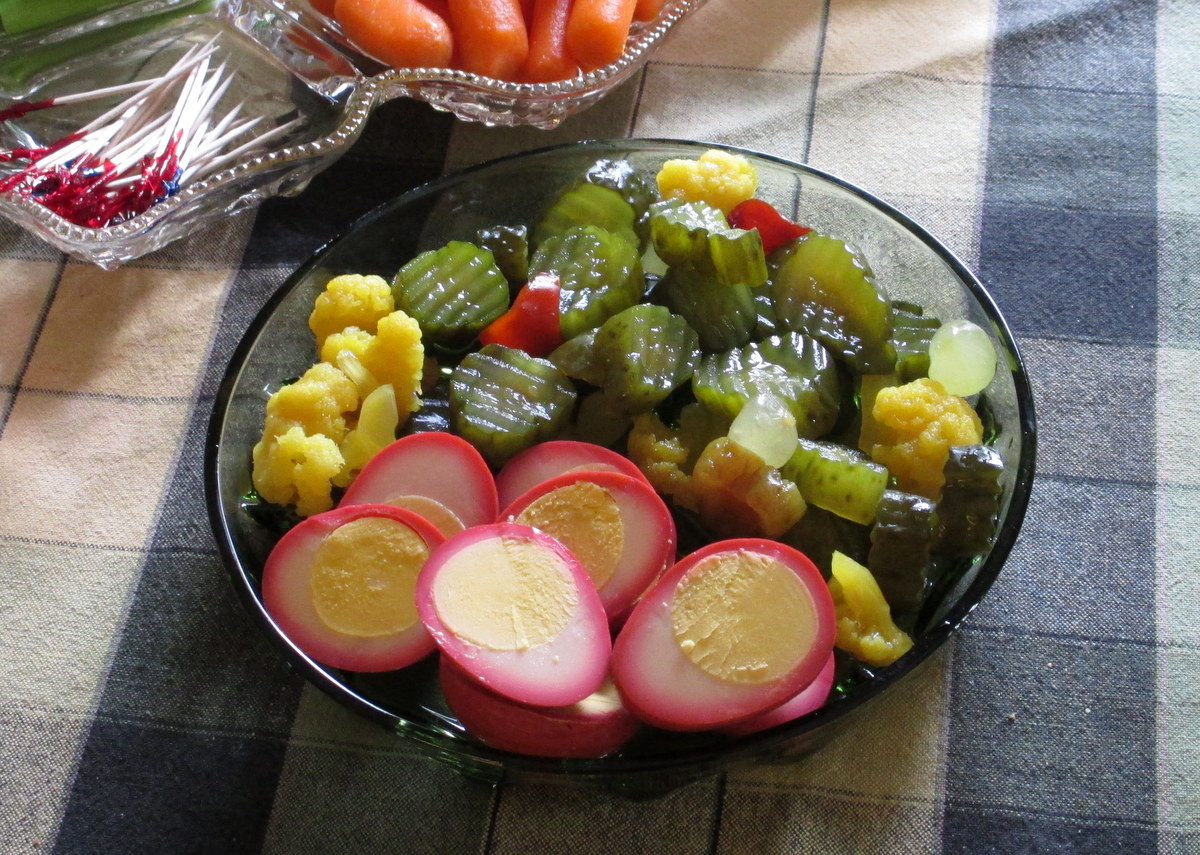 There is a candied sweet pickle mix that we get in a jar at the grocery store, or sometimes in the deli. It has small gherkins and chunk sweet pickles, cauliflower, red bell pepper and small onions, too. We like the Sechler's brand, which is local in the Midwest and available online.
The pickle dishes that attract my attention are often vintage, though there are some new examples, made and sold to reflect subtle changes in our holiday menus, which as all olive dishes.
Dishes made for nuts, mints and candy are a cousin to the pickle dishes I'm partial to. (And I like those, too.)
I've got both china and glass pickle dishes, but the glass ones catch my eye quickly, whenever I'm out shopping.
What To Look For In Glass Pickle Dishes
I presume all glass has a defect, if it's coming from a secondary marketplace, such as an estate sale or thrift store. Until proved otherwise.
So I carefully look it over and feel all over. I want to find any chips or cracks, and not cut myself. I may or may not purchase an imperfect piece, but I want to know its condition before I decide.
I also favor the retro examples. I determine this by color, shape and size.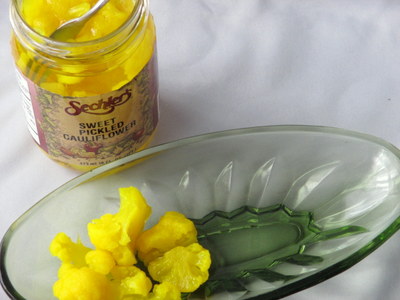 The pickle dish in this picture, which I have yet to identify, is among those, because of the color of the glass, and the over-the-top oval shape, it's almost a boat.
At 9 inches long, it could also be used for celery.
The indents around the sides are intended to be leaves, because of the creases in the center of each, vs. flower petals or thumbprints, which would not have this detail.
I've found other examples in the secondary markets, but those sellers did not know the pattern name or a maker, either. It's not marked, one of the ongoing challenges of glassware.
When I round up all my pickle dishes – round, square, oval and rectangular – I'll display them. It makes quite a collection.
And I'll continue to rescue them when I see them in my travels. (We all know what happens to items that stay on the thrift store shelf too long.)
So much better to bring them home, enjoy looking at them in the light, and using them when the occasion calls for some favorite pickles on the side.




by