Shiny glass in gold or amber is just right to give some extra pizzazz to your dinner table for the coming holiday season. Thanksgiving, Christmas and New Year's Eve are not so far away on the calendar.
If glassware in gold is not on your permanent shopping list, now is a good time to add it as you hunt for other vintage items, online and in secondhand stores.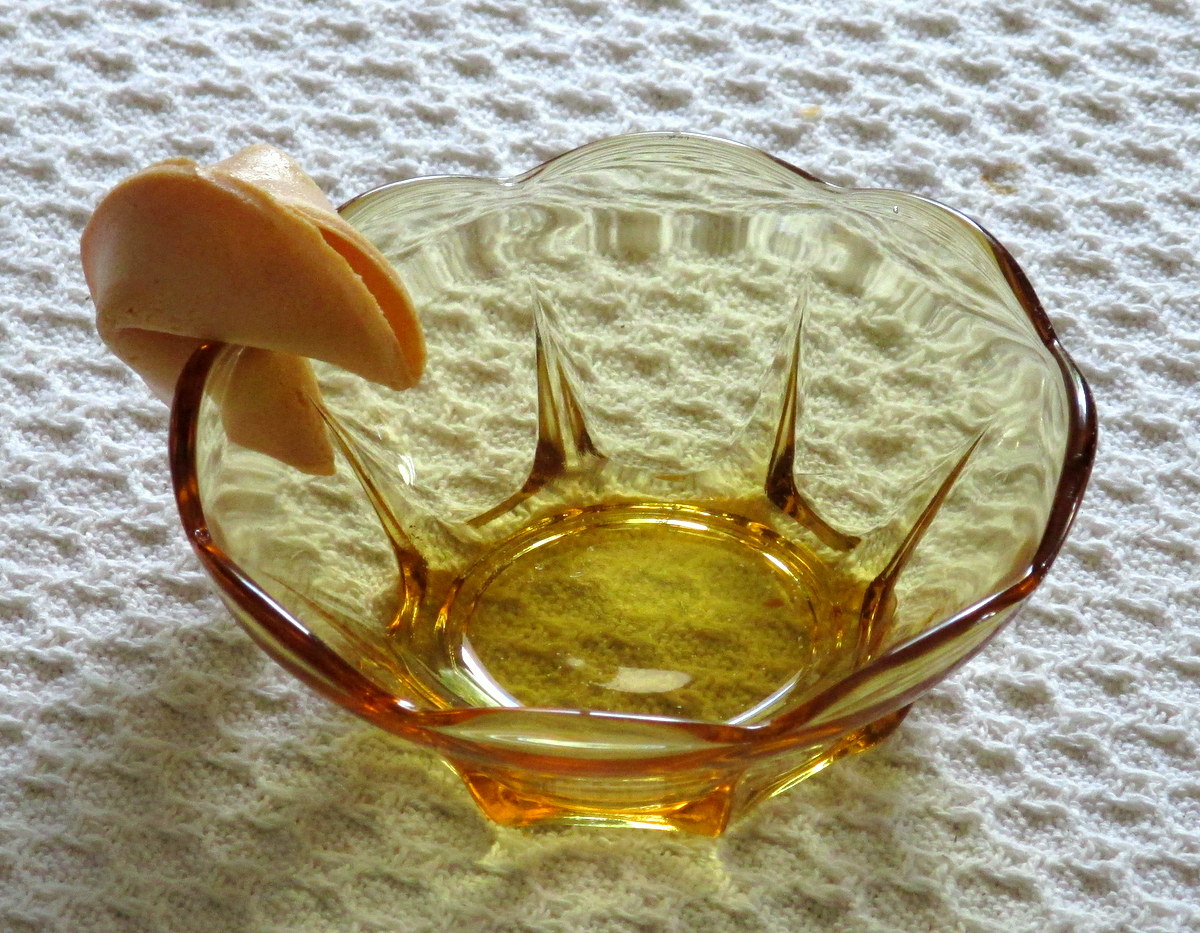 I like glass myself, because it's easy to find (at least, as vintage items go) and flexible to use along with plates, bowls and other dinnerware pieces. It is also generally inexpensive, though you have to watch out for chips and cracks.
Glass can dress up your tableware set, whether chic or eclectic, classic or bohemian style.
Small bowls for fruit or dessert, like this Swedish Modern pattern fruit bowl by Anchor Hocking (above), in a light amber color, have a sleek style to complement a Mid-Century Modern theme.
The Swedish Modern pattern dates from the 1960s through the 1970s.
I see this glassware many times when I'm in thrift stores, usually just a few pieces at a time. Anchor Hocking also made it in clear and avocado green.
Sample Patterns in Gold or Amber
Use search terms like retro, amber, harvest gold or gold glassware when you're checking out your favorite online marketplace of vintage tableware, and your results will bring up listings for these patterns, among other candidates for your "new" additions: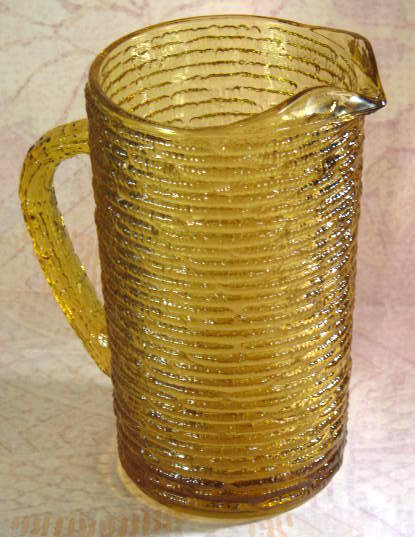 Retro, textured surface amber glassware in the Soreno pattern was also made by Anchor Hocking.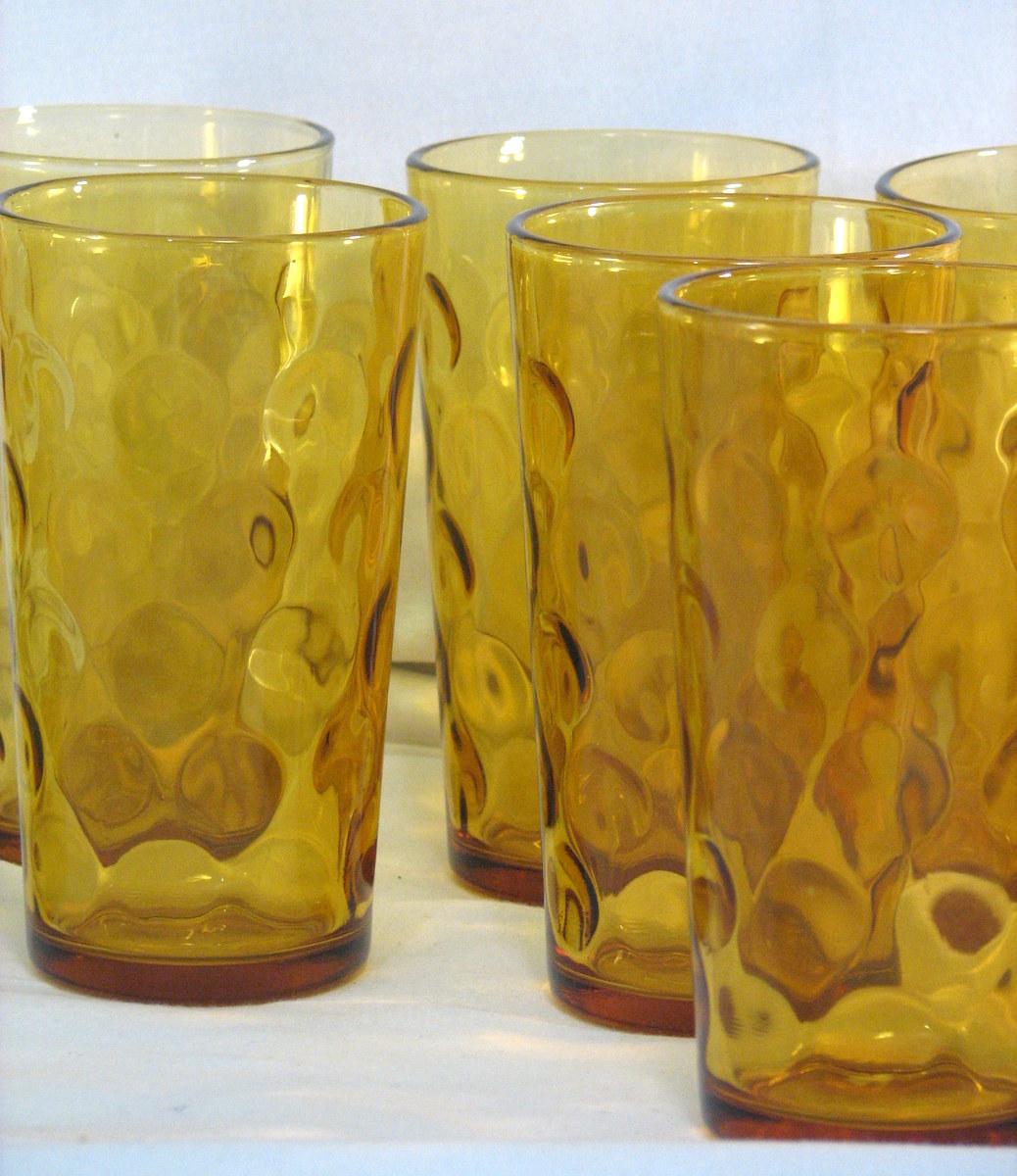 Raised dots define the inside of these golden amber glass tumblers in the Eldorado pattern, made by Hazel Atlas.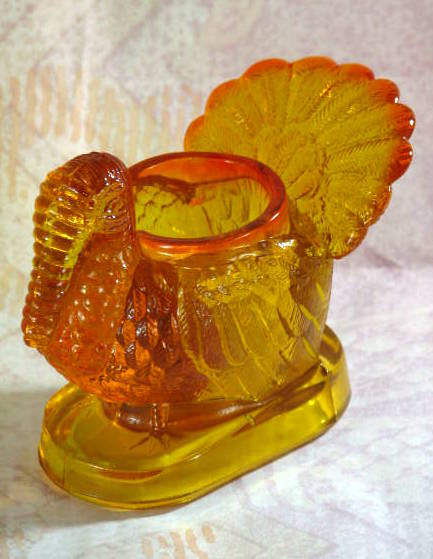 Small accessories, like this toothpick holder by Mosser Glass of Ohio, will stand out despite their small size, when they bring the bling to your table. His color is marigold, and he is new, not vintage.
All the Gold May Not Be Glassware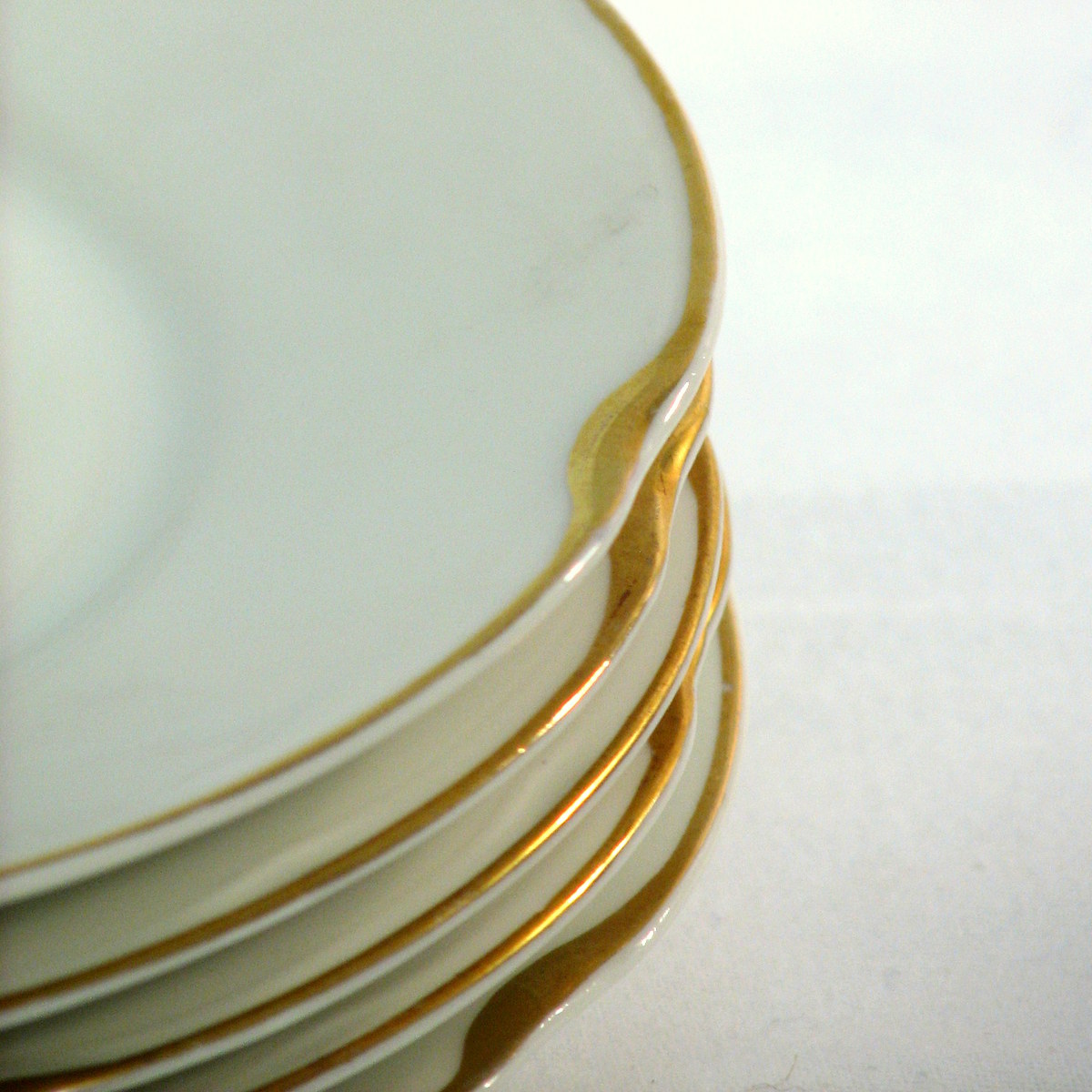 Gold rims on porcelain dinnerware can also provide those elements of bling, like the gold details on these antique Bavarian china dessert plates.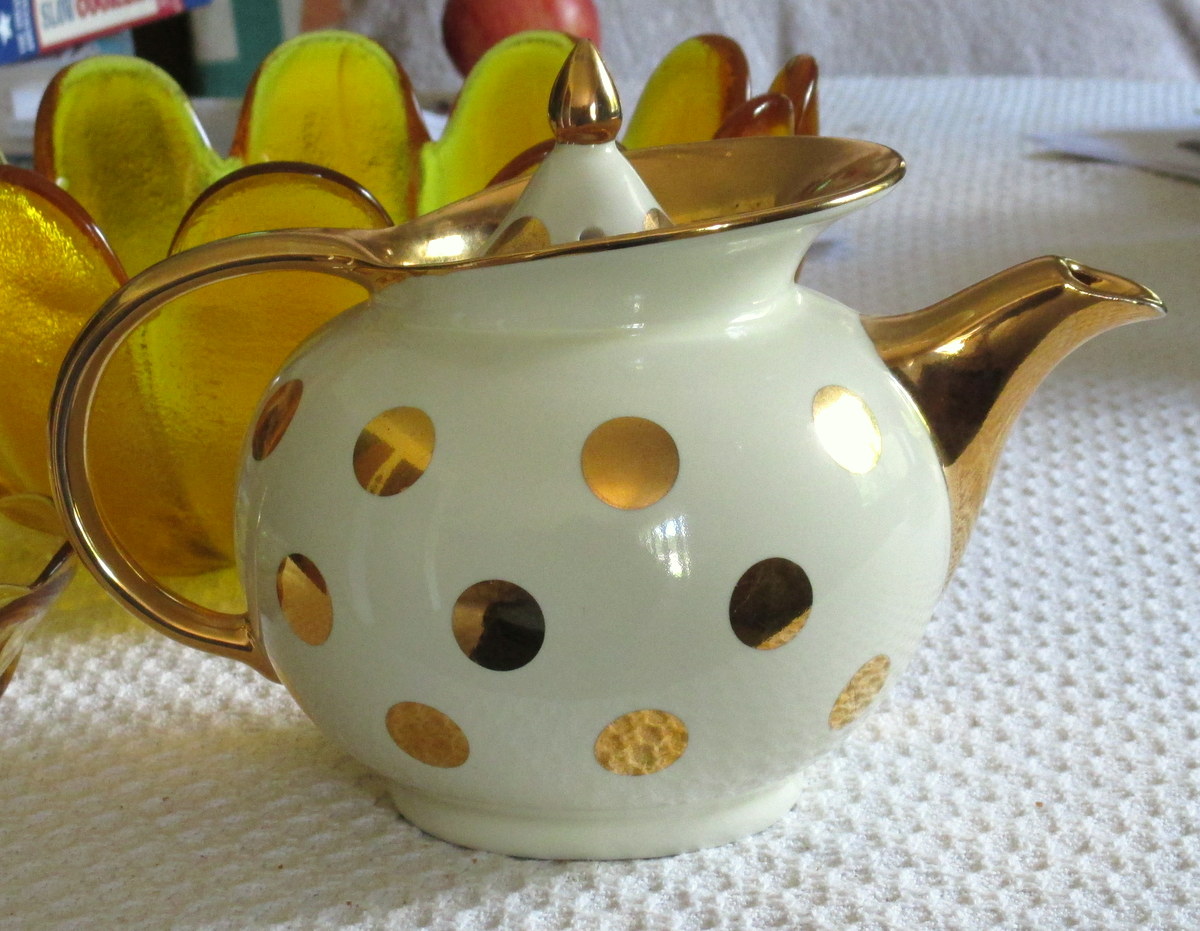 Metallic gold dots on this Gold Label Kitchenware Dots pattern teapot by Hall are a classic vintage treat. This is the kind of piece that can inspire an entire table setting.
Gold and gold-tone plated metal accessories, like napkin rings and flatware, can also provide rich details for holiday celebrations and special parties.
Once you being your search for gold, you will find hundreds of candidates, in glass and other shiny materials.
Gold Goes With Fall, Too
Rich golden colors also look good in a fall-theme table setting that you might use for every day as the seasons change. (Yes, there are some who change out their dinnerware sets right along with their wardrobes every year!)
An autumn-theme color palette could be the warm up for later in the year. I have written about seasonal color palettes several times, including this post about glassware colors for fall.
Get Going With Gold
I recommend making a test setting with the various gold tones you want to mix and match, before you commit to a new pattern. They don't all harmonize.
When they do, be ready to smile when you see your festive table set with some pretty gold highlights. Bright, shiny objects are good things when it comes to your vintage tableware collection!




by