Today was warm and sunny, but the forecast for tomorrow and coming week is, well, back to normal Michigan weather. If you don't like it, wait 15 minutes. It's going back to cool and wet.
But this is great weather to make a cup of hot tea, after my British brother in law. ( We wrote about this last fall, too, when the weather was cool and tea sounded so good...)
You can use any mugs or cups you like, and we have some favorites right in front of the mug section in our kitchen cabinet. We like to use tall mugs for this, and the stoneware ones, because they keep the drink warmer a bit longer.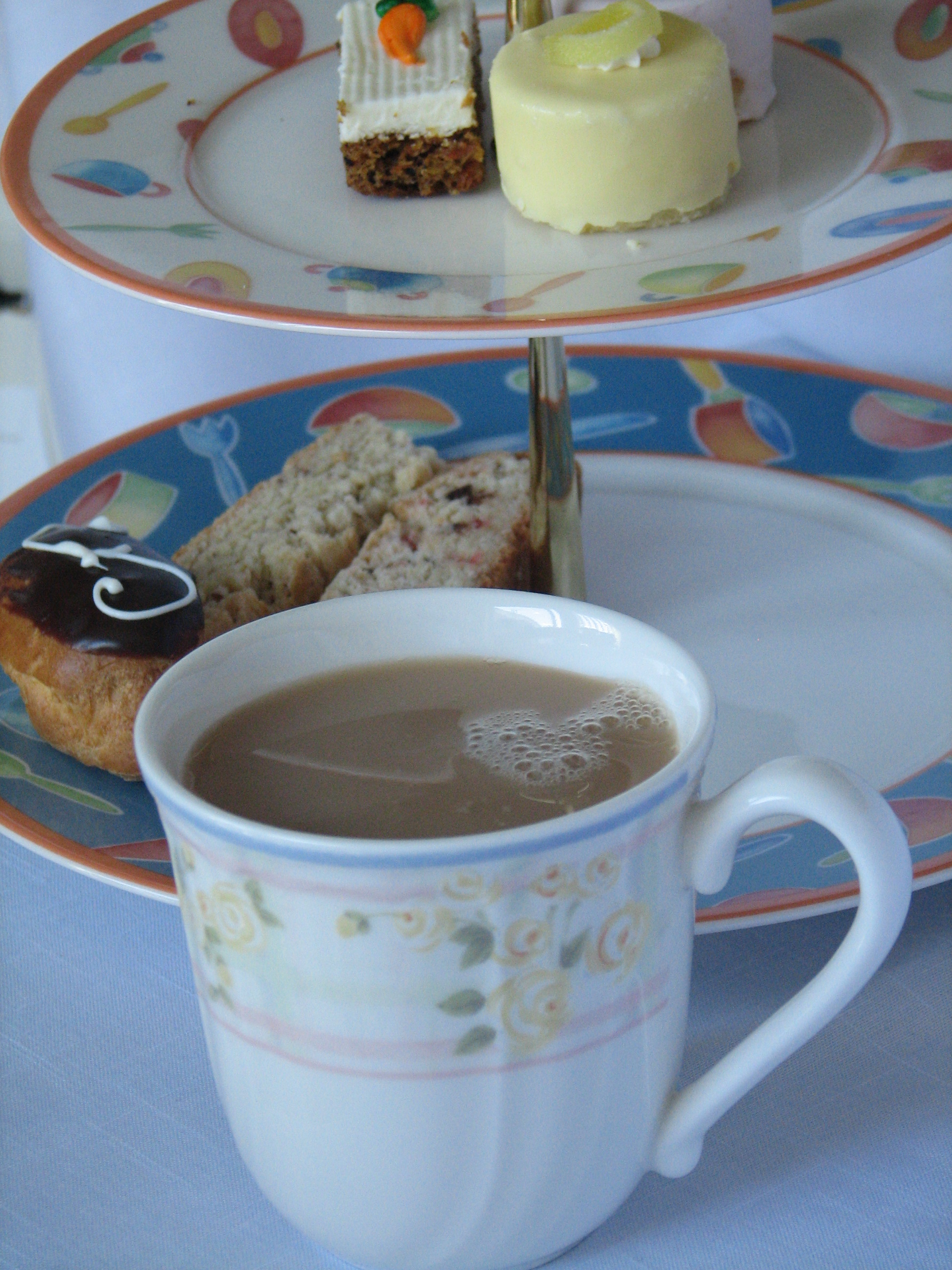 To make hot tea to drink with milk, choose a black tea made from tea leaves, vs. an herbal tea. For example:
English Breakfast – hearty black tea blended to go with milk and sugar
Irish Breakfast – similarly, a blend of black tea to drink with milk
If you wish to drink your tea black, or with lemon, you can also try an Earl Grey. We're told there's a drink called a London Fog, a mix of steamed milk, Earl Grey tea and vanilla syrup. That sounds good for an afternoon snack!
Many commercial tea brands are available, such as Bigelow, Tetley's, Barry's or Lyon's. You can often obtain variety packs, or samples of a few tea bags, to help you zero in on the one you like best.
We also found that there's a "British blend" of Tetley's for sale in the US. Look for it in international food specialty shops.
There's a huge world of tea to explore if you're inclined. Just learning to make a simple cup of tea with milk expanded my horizons. And warms me up inside on those wet, blustery spring days.




by