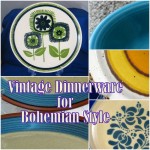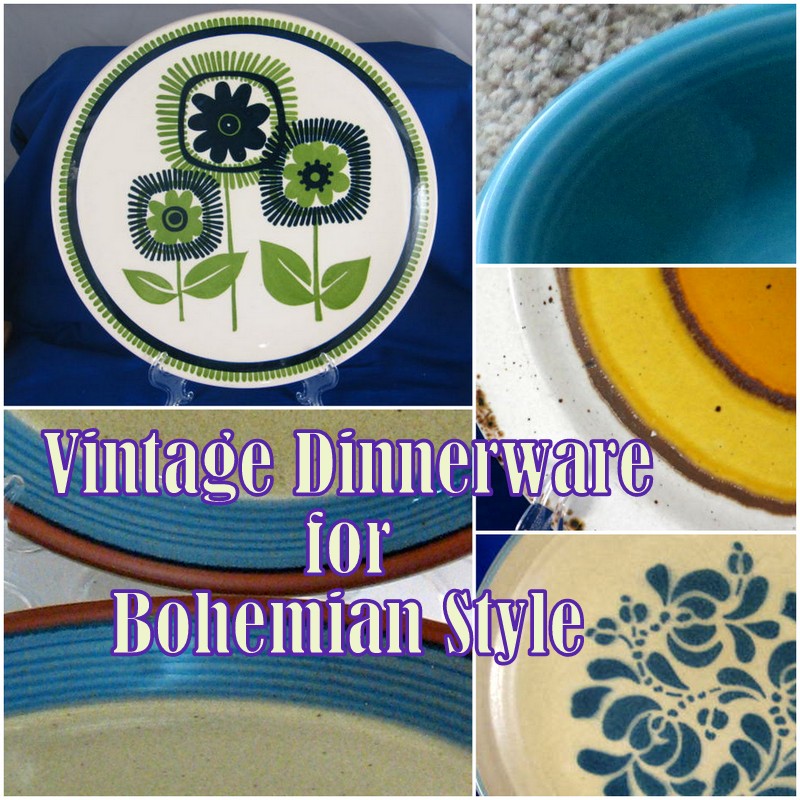 The first thing I noticed about bohemian style is how much it reminds me of the 1970s. This trend caught my eye the first time I saw it in a decorating magazine.
Many of the photos highlighted "found" items or personal collections based on years of living and travel.
Vintage dinnerware, found in many, many thrift store and estate sale visits. It's a style that suits all of us who like the thrill of the hunt.
What is Bohemian Style?
There's a great book about this style, The New Bohemians: Cool and Collected Homes by Justina Blakeney. The sections are . . . → Read More: Vintage Dinnerware for Bohemian Style