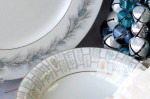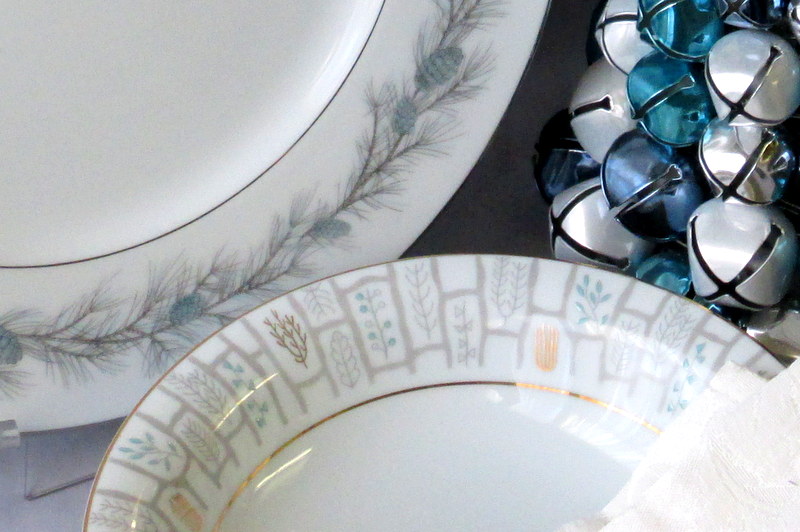 Two of my favorite vintage china patterns are based on calm and classic color palettes that work well for a holiday table setting.
Why? Because blue, silver and gold – on a white background – work so well with the monochromatic color palettes I like for the holiday season.
If you like to base your holiday décor around these colors, and enjoy vintage dinnerware, you might like these dishes, too.
The subtle details in these dinnerware patterns caught my eye from the first time I saw them: the silver, blue and pine elements in Duchess by Style House, and the . . . → Read More: Vintage China Goes Blue, Silver and Gold