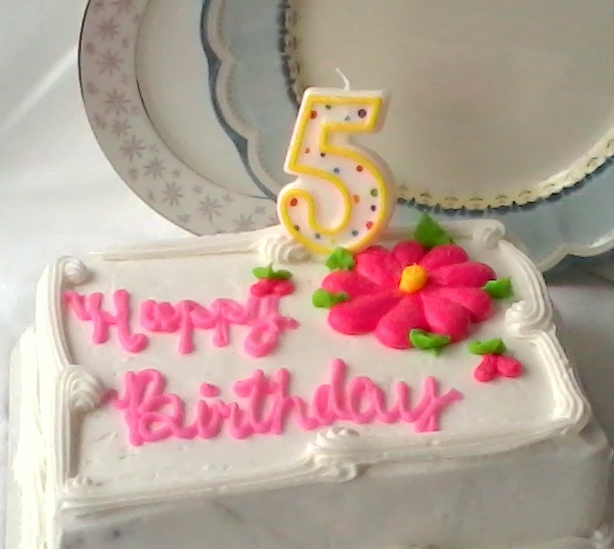 Any reason for a birthday party, and a decorated birthday cake to go with it!
The birthday blog gets a cake, even if we have to eat it on its behalf. Someone has to.
I like to look for the plates that will go with this year's birthday cake, and then get cake decorations to go with it. Or you could go the other direction, depending on your birthday party theme.
There's a simple formula that works for many events: choose your theme, choose your color palette, then get the dinnerware and decorations to support the look and feel you . . . → Read More: Diary of a Dishie Birthday 5 Years Old