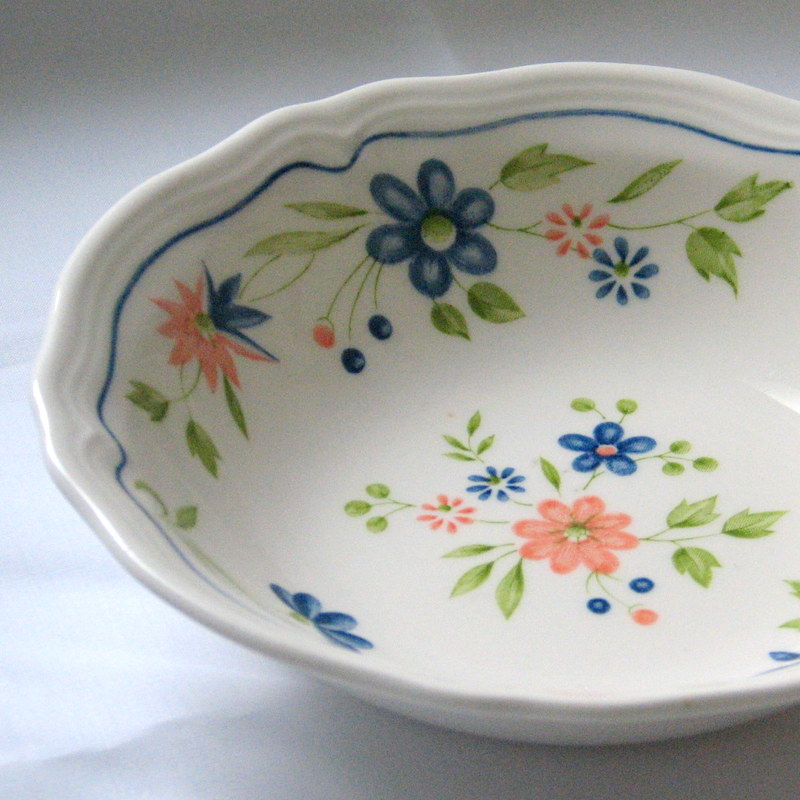 Someone asked me about a replacement pattern for Federalist china, produced by Sears in the late 1960s and 1970s. This traditional white dinnerware remains sought-after by its tenacious fans, all these years later.
Specifically, the plain white Federalist, though this china was also produced in a few solid colors.
I've been looking in all my thrift store travels for months, and have not found so much as a cracked cup or chipped saucer. I guess I shouldn't be surprised.
The only thing I did find, shown here, is a single soup bowl in the Country French pattern, which is the . . . → Read More: Sears Federalist China – Is There a Replacement?