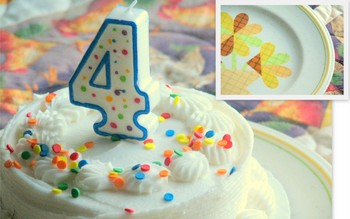 This birthday greeting post is a bit late. The real date is in February. But we DID eat cake, twice that month, and pie as well.
The hunt for vintage dinnerware goes on, in many of the same places. Currently, I have no avenue to offer them for sale, but there is work going on behind the scenes. Cannot say when or how, just yet.
In the midst of major change – as many people have seen in the past few years — what is it about vintage dishes that gives a bit of soothing light? After all, they are . . . → Read More: Happy 4th Birthday, Diary of a Dishie!