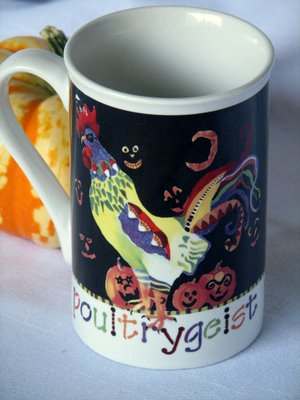 Dare I say it…tricks to serve your treats for Halloween!
Halloween is here, and it's time to get out the china and dinnerware with motifs that feature spooks, spiders, ghosts, goblins and other spooky creatures.
Some tea from the cauldron will go great in a mug like my favorite Poultrygeist scary rooster mug.
There is a surprising variety of dishes, china and dinnerware available that features popular Halloween motifs.
And the number of animated candy bowls that make noise, or even grab little hands, expands every year as well.
Even ordinary dinnerware can be used for your Halloween party tableware.
. . . → Read More: Halloween Dinnerware Tips and Tricks